At home, sleep can be tracked via a wearable (like a Fitbit or Apple Watch) or with a smartphone app (like SleepScore or Sleep Cycle).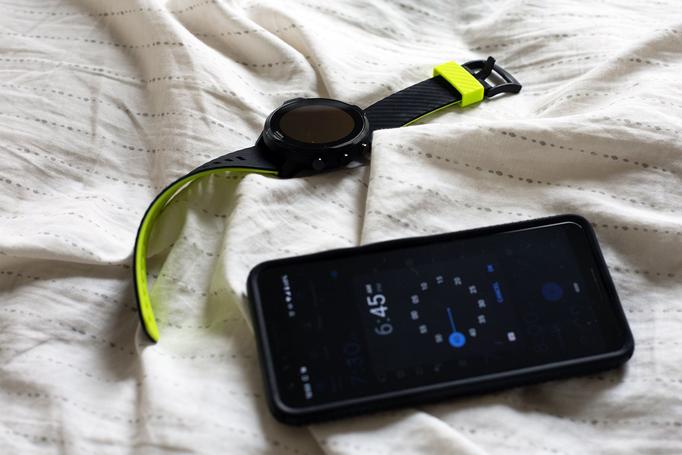 Devices commonly track length of time slept, quality of sleep (ie how long you spent in certain sleep stages) and some even record your strange little night-time noises (shout out to all the sleep talkers).
"Our sleep is composed of a series of sleep cycles during which the brain moves through different sleep stages," explains Dr Verena Senn, neurobiologist and head of sleep research at Emma Sleep.
"We usually cycle through the sleep stages on average four to six times per night, with one cycle lasting approximately 90 minutes. More generally, the sleep stages can be divided into two different types of sleep: non-REM and REM sleep, named after their ocular features of non-rapid eye movement and rapid eye movement."
Essentially, the stages are dozing off, light sleep, deep sleep and REM. Research suggests it's best to wake up at the end of a cycle (after REM) in order to feel properly rested and avoid that groggy feeling many of us know so well.