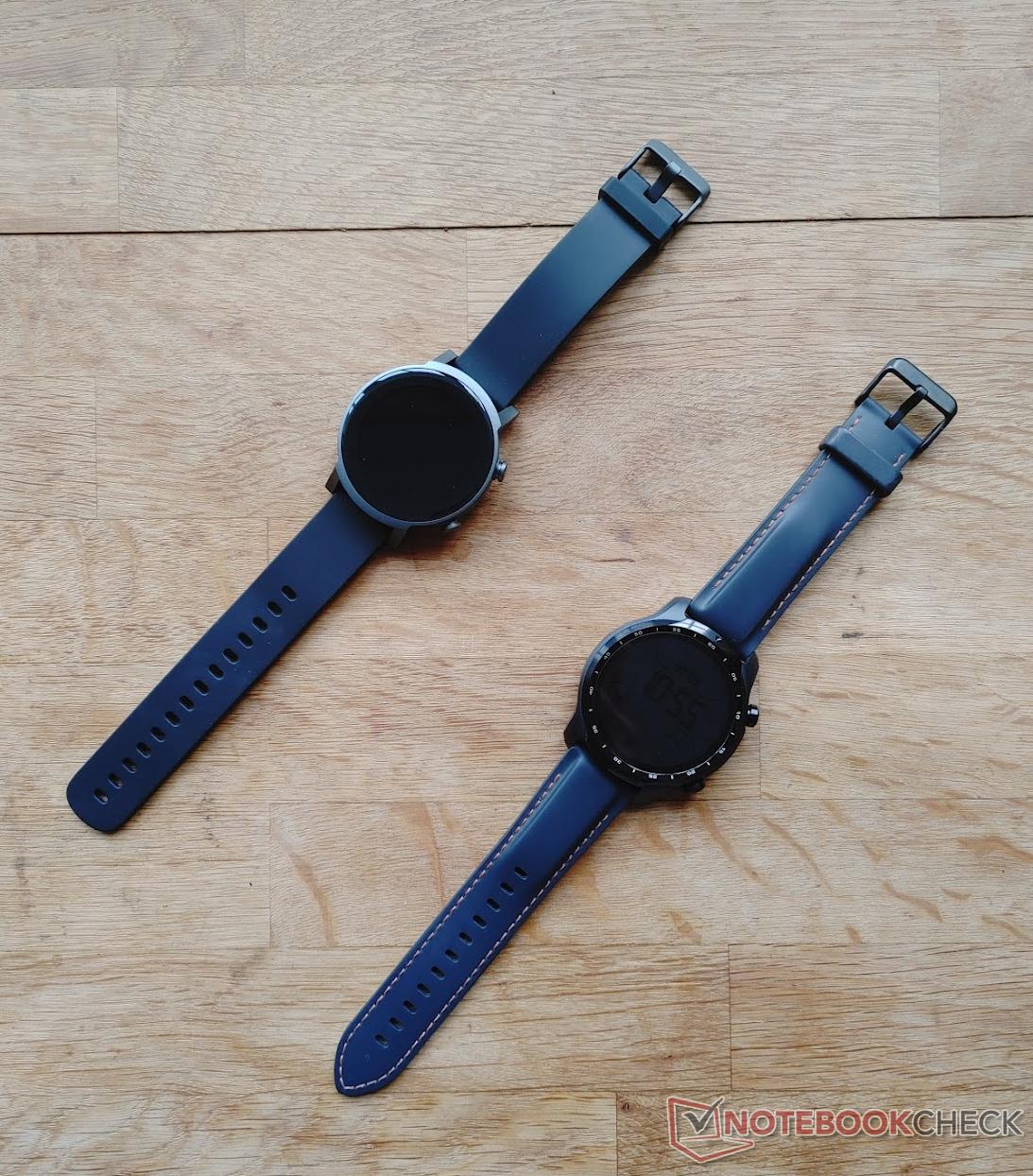 Mobvoi has changed its TicWatch E3 and TicWatch Pro 3 marketing again. As we reported last week, Mobvoi had started claiming that both smartwatches feature the 'Snapdragon Wear 4100+ Dual System Platform', without offering any clarification behind the change. Previously, the company had listed both smartwatches with the 'Snapdragon Wear 4100 Platform' instead.
Now, Mobvoi claims that the pair utilise the 'Snapdragon Wear 4100 Platform and Mobvoi dual processor system'. Evidently, 'Wear 4100+' meant the Wear 4100 SoC '+' Mobvoi's proprietary hardware, not the Wear 4100+ SoC. In short, Mobvoi has never shipped the TicWatch E3 or TicWatch Pro 3 with the Snapdragon Wear 4100+.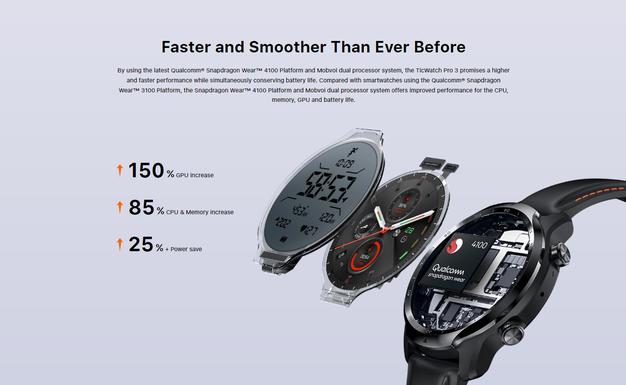 For the record, Mobvoi has not responded to us, nor 9to5Google. Similarly, it has not acknowledged any of its marketing antics on its social media channels. Customer service representatives have provided mixed messages to consumers, too.
Ultimately, we still do not know why Mobvoi decided to start claiming that the TicWatch E3 and TicWatch Pro 3 have a 'Dual System Platform' or a 'dual processor system' now. Mobvoi is expected to launch the TicWatch Pro 3 Ultra with the Snapdragon Wear 4100+, although it remains to be seen what improvements Qualcomm's ultra-low power co-processor (Qualcomm QCC1110) brings, if any.
Purchase the Samsung Galaxy Watch 4 on Amazon
Mobvoi (1) (2) via 9to5Google
Qualcomm Snapdragon Wear 5100 and Wear 5100+ specifications leak with GPU improvements and promises of better battery life02/22/2022Mobvoi introduces its latest wearables as the Earbuds ANC01/25/2022Mobvoi TicWatch Pro 3 Ultra GPS launched with a familiar design and new advanced heart-monitoring features10/13/2021Mobvoi begins teasing its next TicWatch Pro smartwatch ahead of October 13 launch10/08/2021Mobvoi TicWatch Pro 3 Ultra leaks again as rumoured launch date mooted10/06/2021TicWatch Pro X: Mobvoi unveils a new flagship smartwatch that resembles the upcoming TicWatch Pro 3 Ultra10/05/2021Mobvoi TicWatch Pro 3 Ultra leaks with a Snapdragon Wear 4100, a compass and over 20 workout modes09/30/2021Evidence points to Mobvoi lying about upgrading the TicWatch E3 and TicWatch Pro 3 to the Snapdragon Wear 4100+09/22/2021Mobvoi claims to be shipping the TicWatch E3 and TicWatch Pro 3 with a more capable Snapdragon Wear chipset09/21/2021YouTuber leaks Mobvoi's next TicWatch Pro smartwatch09/21/2021Forthcoming Mobvoi and Fossil Group smartwatches will not launch with Wear OS 307/23/2021Mobvoi launches an AI-powered digital voice recorder07/16/2021The Mobvoi TicWatch Pro 3 and TicWatch E3 rumoured again to be receiving Wear OS 3.007/01/2021Mobvoi TicWatch E3 launched at a bargain price for a Snapdragon Wear 4100 smartwatch06/16/2021Mobvoi leaks the TicWatch E3 ahead of June 16 launch; hands-on video confirms specifications06/14/2021Mobvoi denies that Wear OS 3.0 is guaranteed for the TicWatch Pro 306/11/2021Mobvoi confirms Wear OS 3.0 availability for the TicWatch Pro 306/09/2021Latest Mobvoi TicWatch Pro 3 software update adds a host of QoL improvements04/20/2021The TicWatch GTH is Mobvoi's first smartwatch to launch with a skin-temperature sensor04/13/2021Mobvoi unveils the TicWatch Pro S with a five-year-old Snapdragon Wear chipset03/11/2021The Mobvoi TicWatch Pro 3 gains a hatful of new features with its latest software update02/04/2021Mobvoi unleashes the TicWatch Pro 3 Cellular/LTE on the European market12/01/2020Read all 2 comments / answer static version load dynamicLoading CommentsComment on this articleXiaomi's collaboration with Goodix ...Just Messages and Google Maps to go... Alex Alderson - Senior Tech Writer- 5341 articles published on Notebookcheck since 2018Prior to writing and translating for Notebookcheck, I worked for various companies including Apple and Neowin. I have a BA in International History and Politics from the University of Leeds, which I have since converted to a Law Degree. Happy to chat on Twitter or Notebookchat.contact me via:@aldersonajPlease share our article, every link counts!