Lenovo manufactures the ThinkBook Plus Gen2 from aluminum. This makes it extremely sturdy and gives a high-quality impression. The notebook is also very slim, quite light at 1.2 kg (~2.65 pounds), and the other dimensions are a bit more compact than other 13-inch devices.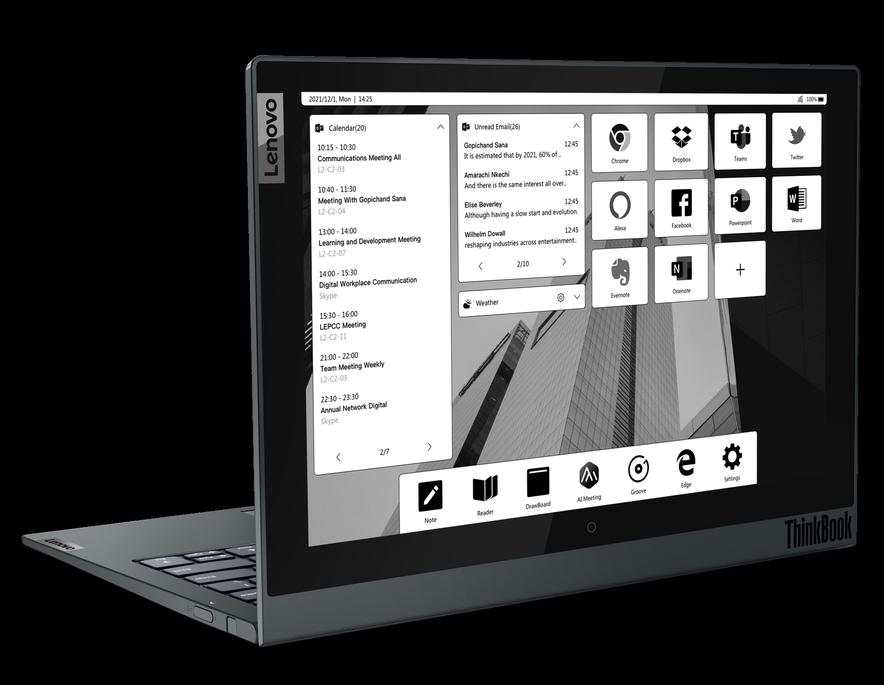 The base plate can theoretically be removed, but it is hooked in very tightly. In order not to damage the device, we therefore aborted the opening attempt.
The port selection of the ThinkBook Plus Gen2 is very clear, but allows for versatile expansion thanks to two Thunderbolt 4 ports. It is very nice that the included input pen can be stored directly in a slot next to the power button.
Lenovo's notebook can establish wireless connections via Bluetooth 5.2 and WiFi 6. In combination with our reference router, the Netgear Nighthawk AX12, we achieved WLAN speeds of 1.293 MBit/s on average when transmitting and 1.403 MBit/s when receiving data.
As in so many current notebooks, a low-resolution camera with 0.9 MP is used as a webcam. Even in good light conditions, it only delivers a mediocre picture quality with visible weaknesses in sharpness and contrast.