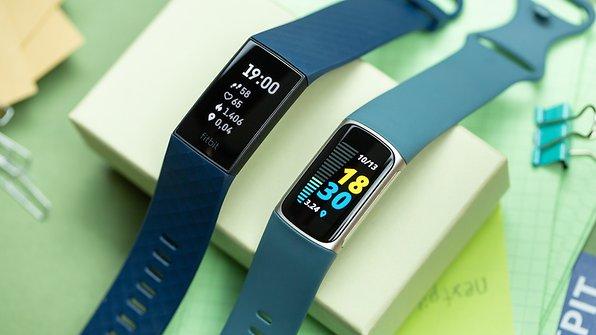 Display & operation: Great all-rounder!
Along with the new design, the Charge 5 has also received a fresh AMOLED display.In addition, Fitbit has overhauled the software. Unfortunately, by doing so, they removed a few features in the process, at least for now.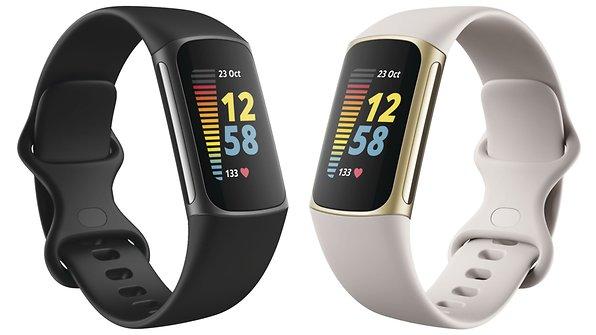 The new AMOLED display is one of the best things about the Fitbit Charge 5. According to the manufacturer, the screen is 50 percent brighter than on the Charge 4, and I felt that that's an understatement. The display is perfectly legible under all lighting conditions and is just plain fun to look at. There's also now an Always-On mode that can be activated at all times, at certain times, or only during exercise.
But it also works without Always-On, as your wrist gesture can recognize just when you are viewing the Charge 5 and will subsequently light up the display so that you can tell the time. While it can be somewhat disconcerting if the Always-On display is activated, the screen turns off briefly when the arm is raised and then turns on again when your arm is down. That is not bad in itself, but it does require a bit of getting used to.
The operation concept has also changed slightly compared to the Fitbit Charge 4. By swiping horizontally on the touchscreen, you switch between home screen, notifications, workouts, alarm, stopwatch, and EDA scan. The weather app found in the predecessor has been dropped by Fitbit, as well as Spotify support, which I personally found to be a shame. Replying to notifications is only possible with Android smartphones. Unlike the Versa 3 and Sense, the Charge 5 lacks Alexa and Google Assistant support.
Swiping up from the homescreen will reveal a dashboard with your daily statistics: step count, distance, and activity minutes. Further down are additional details on hourly activity, heart rate, sleep, last night's SpO2 reading, and workouts completed in the current week. Above the home screen, you can access Fitbit Pay and various settings options, such as the Always-On display or the water mode, which protects the touchscreen from incorrect inputs due to the presence of moisture.