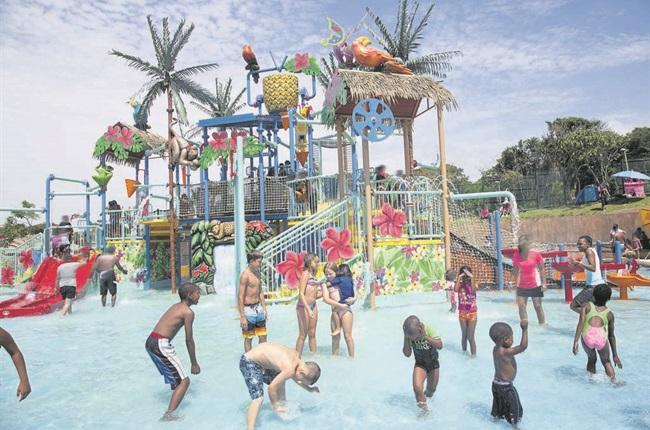 The South Coast, with its subtropical weather, doesn't really have a winter, which makes it the perfect all year-round holiday destination.
And what's more, the breathtakingly beautiful coastline with its vistas of Indian Ocean waves crashing onto long, unspoilt white beaches, is also home to Sun International's only beachfront resort – the Wild Coast Sun.
A coastal holiday is about making a big splash and heading down to the water's edge in swimming costumes, with towels in hand.
Wild Coast Sun has many water activities, but none is as much fun as the Wild Waves Water Park, which is open for free to guests staying in the hotel.
The water park welcomes all age groups with rides and pools for adults, children and toddlers. From adrenalin junkies to moderate thrill seekers, and those that like to gently cruise down the Lazy River or lounge around with a book (massages are even an option) – there really is something for everyone.
The 10 000m² water adventure park boasts six rides, plus has the Lazy River ride that snakes through the playground and a Kid's Zone for small children.
Tips when visiting Wild Waves Water ParkThe little ones will certainly not feel left out because they have their own Kids Zone water park with mini super tubes, slides and fountains, which will have them entertained, safely, for hours. A view of Wild Waves Water Park. Photo: Supplied
A day at Wild Waves Water Park will easily see you rack up over 5 000 steps on your fitness watch with climbing all the stairs, running around the park, and splashing about in the water.
When you are done swimming or want to escape the sun for a bit, there is a Spur on the Go and Surf Shack Bar for the hungry and thirsty as well as the Mangwanani Africa Kids Spa and The Surf Shack Shop.
Because the South Coast has an endless summer, holidaymakers are spoilt for choice as to when to book their stays. December and actual summer months are great but let's not forget that April to October is also a fantastic time to visit as the humidity drops. For those planning to fit in a trip for the upcoming March school holidays or the Easter long weekend, Wild Coast Sun is a must.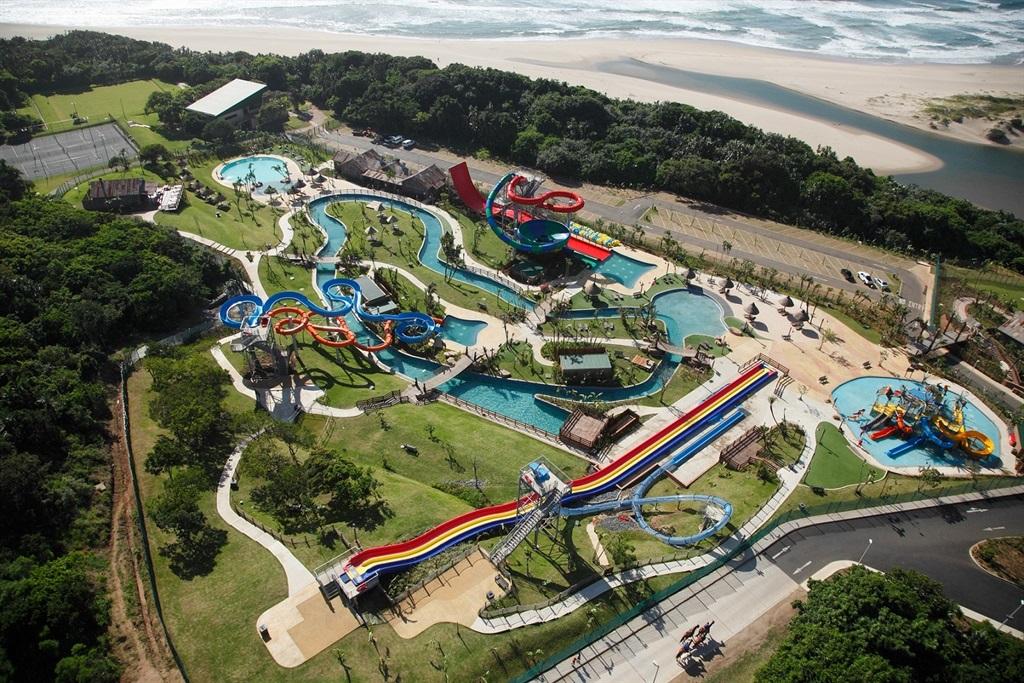 The Express, in conjunction with Wild Coast Sun, is giving away a four-night stay for a family of four to one lucky reader!
The prize, valued at R27 300, includes the following:
Terms & conditions:
The prize is valid for six months.
The family that wins the prize cannot take up the stay during school holidays or public holidays as they are fully booked during these times.
The winner is responsible for their own transport to and from the Wild Coast Sun.
The prize cannot be exchanged for cash.
Only people who have not won any of our previous competitions in the past 90 days may enter.
The prize is for a family of four people.
Scroll down to find the entry form, fill in your details and you could be our lucky winner.
Entrant's details will not be shared with third parties.
The competition closes on Tuesday, March 22 at 10:00.
For the competitive, the Mat Racer slide has three lanes – grab at mat, lie face down and race over the humps to the splashdown pool at the bottom.Photo: Supplied Take on the Aqua Loop which is sure to take your breath away. You step into a capsule with a floor that disappears beneath you, where you plummet nearly 17m straight down, then arch upwards into a near virtual loop while G-forces pin you to the side as you slide up, over, and then down again before crashing into the splashdown lane.Loading…