The first thing you're likely to notice about the Halo Band is that it doesn't look much like a fitness tracker—without any kind of display, you could just as easily be wearing a fabric bracelet. All your interactions with the Halo happen on the mobile app, which is where you mostly assess your stats with any fitness band anyway. You can get it in three color combos—rose gold with a pink band, silver with a gray band or black on black—and comes in three sizes.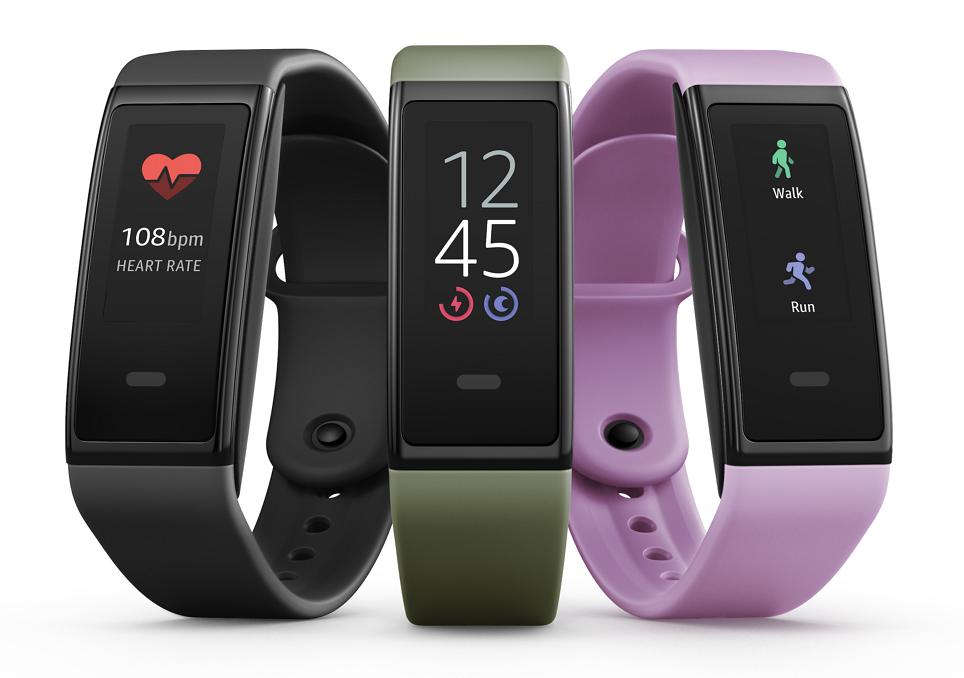 In operation, the band tries to put your fitness information into a broader context than a lot of other fitness bands. So instead of simply reporting your steps or heart rate, the band tracks your movement, activity and sedentary time, and computes that into an Activity score. Rather than just getting a number—you got a 130, congrats!—Amazon recommends earning at least 150 points per week based on data from the American Heart Association.
You also get a sleep score, which includes details like how long you slept and how long it took you to fall asleep, as well as a body scan that tells you your body fat percentage. Perhaps the Halo's most intriguing feature, though, is its Tone tracker. Thanks to built-in microphones, the band can monitor your voice intermittently throughout the day and give you a straightforward score that tells you how you sound to others—it highlights "notable moments" and grades them as happy, worried, affectionate, irritated, bored and a variety of other labels. Your voice is never uploaded to the cloud or stored, but you can disable this feature if you want to. With the Tone monitor turned off, you get about a week of use on a single charge; with Tone enabled, you get between one and two days of battery life.
Perhaps the coolest aspect of the Halo Band, though, is the library of fitness, workout and health apps that you can use. All accessible from the app, you get a selection of workout tools, nutrition and recipe apps, meditation and mindfulness and more.
Amazon also treats the Halo Band like a Peloton on your wrist; the cost of the device is actually divided between the $100 sale price (actually, right now it's 40% off—$60) and an ongoing subscription. You get six months free with purchase, but after that you'll need to pay $4 per month. If you opt not to subscribe, you'll still get access to the band's basic step count and heart rate features, but the subscription opens up access to all the detailed activity and sleep tracking info.