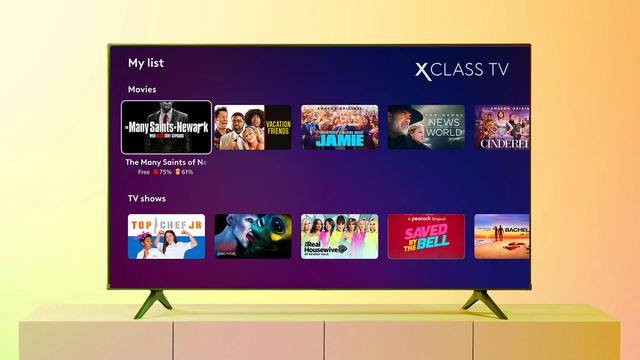 Comcast is making a new play to get in living rooms with the launch of XClass TV, a Comcast-powered smart TV made in partnership with Hisense. The new 4K smart TVs are similar to the Sky Glass TVs launched earlier this month by the Comcast-owned Sky TV in Europe, bringing subscription TV and a wealth of streaming options into a single device.
Comcast is making a similar move in the United States with the new XClass TV, a smart TV that combines streaming, on demand, broadcast and cable options, even for people who aren't Xfinity customers or who live in areas without Comcast service.
Building these capabilities into a 4K smart TV, Comcast is hoping to keep itself at the center of your home entertainment experience. By offering a full-featured smart TV with access to services like Peacock (which is owned by NBCUniversal, a Comcast company), the new smart sets will help maintain Comcast's foothold in your living room, even as streaming services become the dominant source of TV and movies in most homes. The TV even comes with 12 months of Peacock Premium included with the purchase price.
The XClass smart TV platform is Comcast's answer to other branded smart TV software, like LG's webOS, Amazon Fire TV or the recently re-branded Google TV. The position between a TV viewer and the content they watch is a lucrative one, letting platform owners deliver ads, promote specific services, products and content that these companies profit from, and gather detailed information about viewing on the level of a household or individual.