The back of the Xiaomi Poco M4 Pro 5G is one of the few things which distinguish it from the Redmi Note 11 5G. The M4 Pro 5G comes in different colour schemes (Power Black, Poco Yellow and Cool Blue) and has a Poco logo on the back. Because of the 1.7-mm camera bump, the Poco M4 wobbles on flat surfaces without the protective case.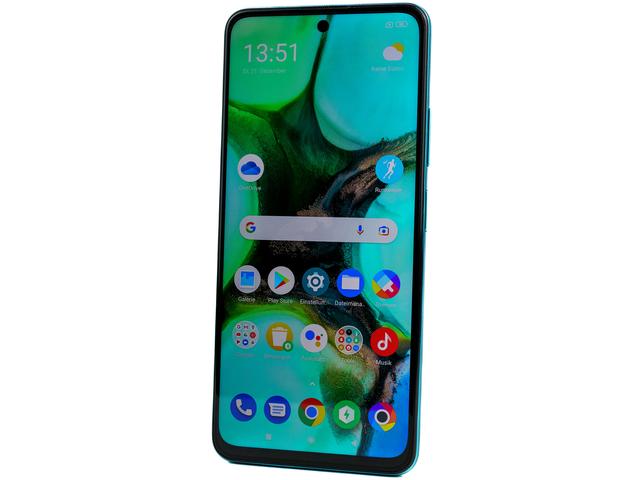 The Xiaomi smartphone looks quite decent. The screen is protected by Corning Gorilla Glass 3. Both the mid-frame and the back are made of plastic. The latter has a textured surface, which increases grip and helps hide fingerprints. It is worth mentioning, though, that removing the IMEI sticker without it leaving any residue on the back is going to be quite challenging.
The build quality is on an acceptable level. Howbeit, there are tiny gaps between the back cover and the mid-frame, and the power button feels rather mushy. The Poco M4 Pro 5G does not bend or twist, but applying a lot of pressure to the screen can lead to the rippling effect. The smartphone is neither water- nor dustproof. The battery is non-removable.