Members of the public have expressed concerns over the safety of the smart motorways scheme which will see the M4 being turned into a four-lane road with no hard shoulder.
Work is currently being done on the M4 and the motorway will be closed throughout November and December, namely between Junctions 6 ( Slough - Windsor ) and 8/9 ( Maidenhead ).
National Highways says that once the work is completed that stretch of the M4 will use the latest technology to monitor traffic flow and set speed limits accordingly, but some believe this motorway system is a "terrible" idea.
READ MORE:Multi-million SSEN Reading project which caused total gridlock has now finished
Between junction 3 in Hayes and Harlington and 12 in Calcot, the hard shoulder is being converted into a traffic lane, which means there will be four lanes instead of three.
The main aim of a smart motorway is to monitor traffic flow and ease congestion, however, some believe that the roads do the opposite and have also expressed fears around safety.
Claire Mercer is a campaigner for Smart Motorways Kill and lost her husband Jason Mercer when he was hit by a lorry on the M1 in Sheffield whilst he was exchanging details with another motorist following a minor collision.
They had passed a sign on the motorway saying that there was no hard shoulder for four miles and another sign said that there was an Emergency Refuge Area a mile away.
However, when they approached, there was nowhere safe to stop and there was a barrier in the way, followed by a sheer drop.
Claire said: "These things aren't stopping congestion they're filling up the A roads because people are too scared to use them.
"My husband is dead to save the average commuter two minutes a day."
Claire explained that after her husband was killed they had to reduce the speed of the M1 in Sheffield as pollution levels got very high.
Initially, smart motorways were branded as roads that would have a default speed limit of 70 mph, helping cut congestion and speed up travel time but to try and ease pollution, speed limits were reduced to 60 mph on the M1.
Claire also claimed that it's not necessarily cheaper to make a smart motorway, though this is also another cited benefit.
She said: "They say it's cheaper but each section is £40 billion. This is why they won't back down they've got a lot of big private companies clamouring for these contracts and these companies then support their re-election campaign.
"I've been told face to face that it would be too expensive to turn off smart motorways but it wouldn't be remotely expensive.
"You just turn the first lane off. There are about eight control systems, you just have to get eight different switches flicked and the entire network has got a hard shoulder working again.
"People are still dying and getting injured on these roads."
On Monday (November 1) Claire will be marching alongside other campaigners from Smart Motorways Kill to draw attention to safety issues.
She said: "We're marching across Westminster bridge and we're going to be carrying 38 burial coffins because that is the expected number that has been killed in just 2019, backwards.
"They haven't released the data since 2019 but we'll have 38 coffins and a big banner saying this isn't even the full death toll."
Older people and disabled people are disproportionately affected by the measures, according to Claire, and she says that some disabled people have even told her that they avoid the smart motorways altogether.
"People say I just can't risk using a smart motorway anymore," she said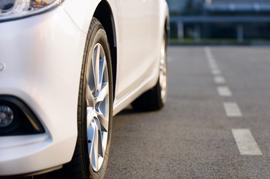 "Disabled people are sitting ducks."
Anuradha Biswas, from Wokingham, also explained that the M4 and smart motorways affect older people and their confidence in driving.
She said: "I think it's absolutely terrible that the plans to have no hard shoulder, despite so many horrific accidents, is still steaming ahead.
"I find it appalling. We did not have street lights between Junction 8/9 ever but driving from London to Reading on the M4 with no street lights all the way is very hard for slightly older people.
"It's actually not okay to carry on for years with such inconvenience.
"Why should I stop driving on the motorway and lose my confidence to drive because there is no street light?
"There is a huge stretch on M4 that looks ready already! Why wait for the whole stretch of M4 to be completed before switching the lights on?
"Being under lockdown has proved hard enough to drive again for my elderly neighbours but having no street lights and no hard shoulder has made things harder. We need the street lights working as soon as possible."
Signing up to the BerkshireLive newsletter means you'll receive our daily news email.
It couldn't be simpler and it takes seconds - simply press here, enter your email address and follow the instructions.
You can also enter your address at the top of this page in the box below the picture on most desktop and mobile platforms.
Changed your mind? There's an 'unsubscribe' button at the bottom of every newsletter we send out.
You can also sign up to our website and comment on our stories by pressing here and signing in.
In April, Transport Secretary Grant Shapps MP ordered a fresh review into the safety of smart motorways following safety concerns.
The MP said: "The data contained in the Highways England progress report continues to show that fatal casualties are less likely on all lane running motorways than on conventional ones, but we know drivers can feel less safe on roads without hard shoulders, which is why the Progress Report published today intends to accelerate a number of actions to provide reassurance to drivers."
Following this, the Chair of the Transport Select Committee, Huw Merriman MP, said: "The Transport Committee is currently in the midst of an inquiry to determine if Smart Motorways are safe.
"We will consider all options based on the evidence. This may include recommendations for change and whether the roll-out should be paused and hard shoulders reinstated.
"Our prior report from 2016 made it quite clear that we challenged the safety and roll-out of Smart Motorways.
"The safety enhancements and reassurances given to us by Highways England in 2016, and in subsequent years, do not appear to have been delivered in full.
"For example, in 2016 we were told that stopped vehicle detection technology would be introduced 'going forward' for new Smart Motorways and would be retrofitted for the stretches of Smart Motorway already in place.
"To hear this same commitment today, five years after it was first suggested, begs the question as to why these safety enhancements haven't been made more quickly."
A Department for Transport spokesperson said: "Every death on our roads is a tragedy and our thoughts remain with anyone who has lost a loved one.
"While data shows that fatalities are less likely on smart motorways than on conventional ones, we know some drivers can feel less safe on them.
"That's why we've tasked National Highways with implementing a raft of measures, including ensuring every new All Lane Running Motorway opens with technology to spot stopped vehicles."
Sign up for our newsletter and get the top stories from BerkshireLive delivered straight to your inbox