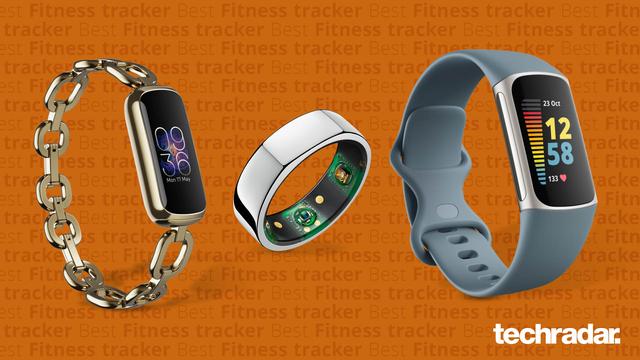 It's funny to think that just a few years ago many of us used clip-on pedometers to get some sense of data based on our running, walking, and hiking. Shoddy and inaccurate, they were the best we had at the time. Thankfully, technology has progressed, and movement-tracking devices can handle much more intense fitness regimes. Steps can still be counted, but many trackers can now monitor statistics such as heart rate, workout duration, oxygen levels, and heart rhythm. Some even have GPS for tracking location during runs, hikes, and bike rides, while others track sleep and recovery.
The data they collect are meant to make your life, habits, and health better, usually in combination with exercise. As a refresher, the American Heart Association (AHA) recommends 150 minutes of moderate-intensity aerobic exercise or 75 minutes of vigorous activity per week. Fitness trackers, with their ability to gauge effort based on heart rate, make recording your workouts a snap.
"There is no greater motivation than seeing higher oxygen consumption, lower heart rate, greater endurance, and improved performance, all metrics that can be obtained from fitness trackers," saysLance C. LaMotte, MD, FACC, Interventional Cardiologist and owner of TITLE Boxing Club of Baton Rouge.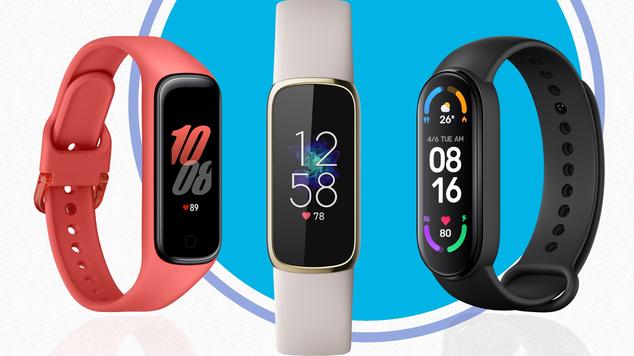 Regardless of your fitness goals, the extensive metrics fitness trackers report can help you achieve them, and can work as overall wellness boosters.
Ultimately, the right fitness tracker for you comes down to what your goals are. Have high blood pressure? Consider a tracker that has an emphasis on blood pressure monitoring or ECG capabilities (many of which are now FDA approved). Or if community is important, some apps may be more geared toward leaderboards, discussions, and challenges than just reporting stats.
Also, not all fitness trackers have to be watches; some can be worn like a ring or on your chest. If you like tracking workouts with GPS, focus on each device's battery life. Many last only a couple hours when they're constantly pinging satellites. And consider the types of workouts you prefer to do while wearing a tracker. Many trackers are waterproof, but here's a sure way to determine whether it will stand up to the pool, rain, or heavy sweating: "I look for a device that can track swimming. Although I rarely swim, as a trainer that specializes in trampoline cardio, I am sweating constantly and profusely. If a tracker is swimproof, then I know it's truly sweatproof," says Aly Giampolo, cofounder of the ness, a trampoline cardio and sculpt studio in New York City.
Lastly, it's all about usability. If you're not into scrolling through endless screens, find one that prioritizes ease of use over showing a million data points. "I don't want to spend a lot of time playing around with a device. It should be tracking my workout, not taking time out of it," says Giampolo.
To select these devices, I relied on my own experience wearing and testing fitness trackers. I also drew from previous Popular Mechanics testing of fitness trackers and smart watches. To provide you even more helpful insight on choosing the right one, I also interviewed fitness trainers and a cardiologist. Finally, I took into account professional reviews from trusted publications like Wired, Ars Technica, and PC Magazine. After reviewing, researching, and using top options, I selected the best models based on how well their features met the expectations for the intended user, their price, ease of use, and overall performance.