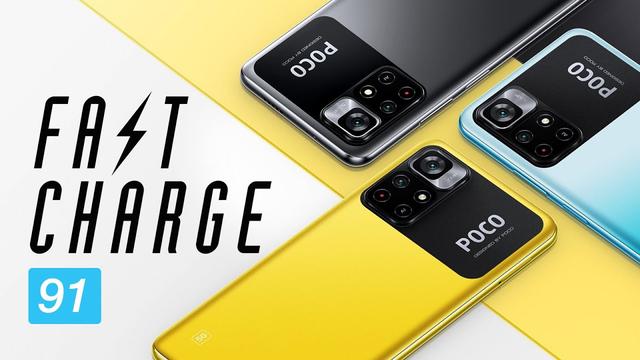 The tech world is slowing down right now, but that didn't stop Poco from barrelling in with its final phone launch of 2021, while Microsoft unveiled a more mobile version of Windows 11 and we unveiled our 2021 awards.
The Poco M4 Pro is a pretty capable budget device from Poco, albeit one with some quirks. Like some other Poco phones this is really a re-branded version of an existing Redmi phone, but as part of that it borrows one real oddity: cosmetic camera lenses. Huh.
Meanwhile Microsoft held yet another launch, this time for Windows 11 SE, a lightweight version of its OS intended to take on ChromeOS. Naturally there's a new Chromebook rival to go with it, with the cheap and cheerful Surface Laptop SE making its debut too.
Finally, this week we unveiled our official awards for 2021, with the top tech in ten categories earning prizes, as decided by the Tech Advisor editorial team. We're gonna run through our winners, including our big 3 phone awards.
You can watch the full live stream in the video embedded above, or head straight to YouTube to watch it there (and subscribe, if you feel so inclined).
Alternatively, if you'd rather listen than watch, then subscribe to Fast Charge on Spotify or Apple Podcasts.
Have any comments or questions you'd like us to answer on the show? Let us know on Twitter or in the comments section on YouTube. We want to know your thoughts, so keep 'em coming.