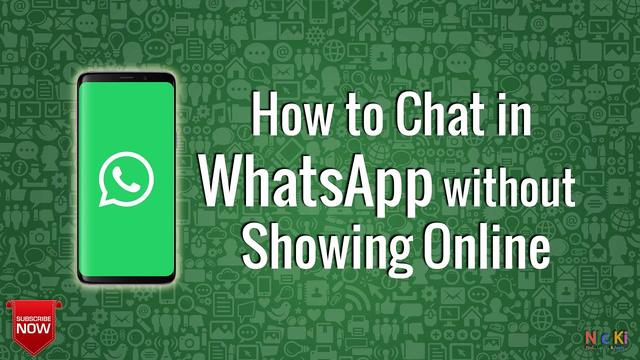 If you have stopped responding to messages on WhatsApp in order to prevent other contacts from seeing that you were online at any given time, then you would surely know what this article is all about. That's right, you value your privacy.
Note: Unlike other specialist sites, we will not refer to other third-party applications as this would result in the loss of end-to-end encryption and perhaps even force you to share your contacts with other services. We believe that you don't have to give up your security in order to maintain privacy.
Below, you can check out two really effective methods of sending messages using the so-called "offline" mode on WhatsApp.
1. Use the "Reply" feature from mobile or wearable notifications
The easiest way to appear offline on WhatsApp when sending a message is to reply from your Android or iOS notifications alert, and this method even works on KaiOS. In order to do that, it is necessary that message notifications are activated via the operating system's settings:
Upon doing so, each time you receive a message notification, click on the drop-down menu to reply to the message via the "Reply" button without having to launch WhatsApp itself. It is there where you can type out your reply and send it without appearing online or affecting your Last seen status.
If you are using a wearable device that synchronizes to your WhatsApp account, whether it is a smartwatch or fitness bracelet, you can also do the same when sending a reply via your wearable device without appearing online in the messenger.
2. Disable your data plan or Wi-Fi connection before sending the message
Again, we don't care about your reasons for not wanting to be online on WhatsApp when sending a message. However, this is not a very practical move, but it works. All you have to do is to disable your mobile data and Wi-Fi connection before composing your messages and sending them.
Once your internet connection is restored, WhatsApp will automatically send the message without affecting any changes to your status from offline to online.
In order to do so, follow the steps below:
Did this tutorial help you in any way? We truly hope so. It is really complicated that WhatsApp does not offer the chance to remain private on the service.