Microsoft just put live streaming at the fingertips of Xbox gamers. Starting today, it's possible to live stream through Twitch from the Xbox Series X, Xbox Series S, and Xbox One. This functionality has been in testing since October 2021 and is now rolling out to general users. Before today, it was possible to stream to Twitch through the service's Xbox app, but it wasn't an elegant process compared to going live from the Xbox dashboard.
To set up a live stream, gamers need to navigate to the "Capture and Share" tab within the Xbox guide and select "Live streaming." There, they'll see a button to go live. When streaming to Twitch through Xbox consoles, you can use the best webcams for the Xbox or a headset. You can also customize the bitrate and resolution of your stream.
Before you can go live on Twitch from your Xbox console, you'll need to scan a QR code from an iOS or Android device or us a URL.
You can customize the title of your Twitch stream through the options panel. If you swap to a different game in the middle of your stream, Twitch will automatically update your stream data. When you're hopping between games, your stream will show a pause screen.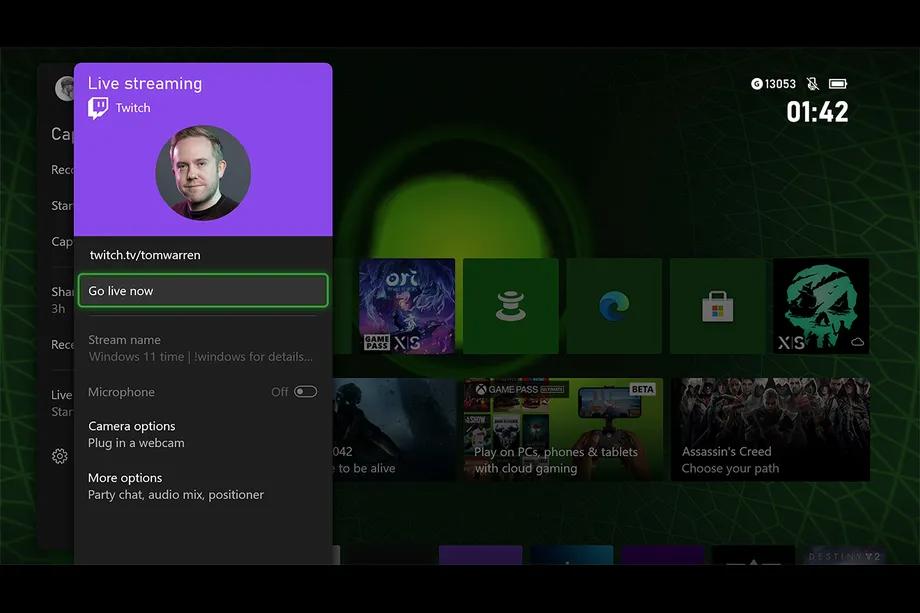 While streaming, you can manage game and microphone audio levels and set if you'd like to include a party chat.
Microsoft announced the new feature in a recent blog post, which includes steps on how to get started.
We may earn a commission for purchases using our links. Learn more.
Game Pass on Deck
We've spent the last few days testing Xbox Game Pass through Xbox Cloud Gaming on Steam Deck. Here's a breakdown of how games look and run, and whether the client is worth your time as it currently stands.
A fun battle
Which folding phone is better — Surface Duo 2 or Galaxy Fold 3? As it turns out, neither may yet be ideal for the average shopper. Nonetheless, UK's The Gadget Show recently gave both phones three challenges to see which would come out on top.
When you can watch
The Halo TV series is finally here, but when does it debut? Here's everything you need to know about the show's release time.
Next-gen boards
Xbox Series X and S continue Xbox's support of mouse and keyboard control, so we rounded up the best keyboards to use with your next-gen console.