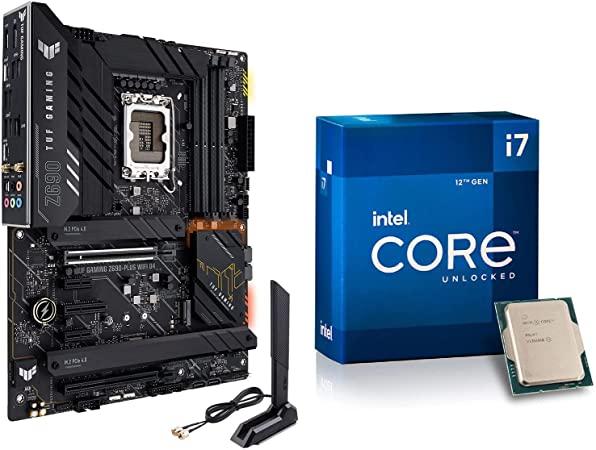 Intel's latest and greatest Alder Lake CPUs, which officially launched just a few months ago, are undoubtedly an adequate choice for gamers and all other desktop PC users with demanding use cases. However, as with every new product, introductory prices often turn out to be quite high, which is why Amazon's current deal on a very fast Core i7 processor is particularly noteworthy.
Amazon now offers the Intel Core i7-12700K for a new all-time lowest sales price of US$338 instead of its list price of almost US$409, which results in considerable potential savings of almost 20%. This high-end desktop processor comes with twelve overall cores, eight of which are of the performance variety while the remaining four are trimmed for increased energy efficiency. Stock clock speeds of the Core i7-12700K max out at 5.0 GHz thanks to Intel's Turbo Boost Max 3.0 technology.
Enthusiasts and gamers will also be excited to hear that this "K" model of the Intel Core i7-12700 processor is unlocked and therefore easily overclockable. This CPU further supports PCIe 5.0 as well as blazing-fast DDR5 memory and is equipped with a pretty sizable 25MB L3 cache. The integrated Intel UHD 770 graphics may be nothing to write home about, but prospective buyers who are still waiting for a good deal on a brand-new GPU may be glad that they can already tinker with their new gaming PC setup without a dedicated graphics card.
Buy the Intel Core i7-12700K desktop processor on sale at Amazon for US$338