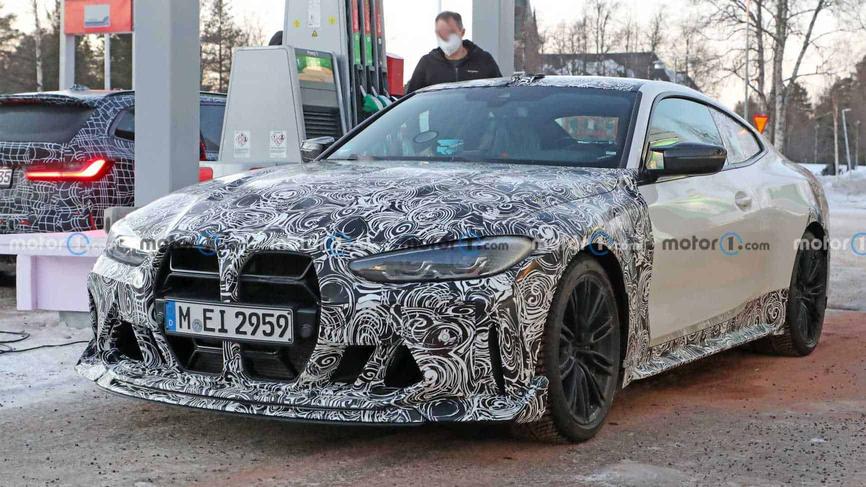 The M division will celebrate its 50th anniversary in 2022, so now is the perfect time to dust off the CSL badge for a track-focused machine. The much-anticipated and much-discussed BMW M4 CSL will make its market debut. The M4 will receive the Coupe Sport Lightweight treatment in the coming months, with only a rear-wheel-drive option, according to a recent report. It will also be automated and only have rear-wheel drive.
In recent years, the first-ever M4 CSL has been a popular issue in the BMW community, with numerous rumors circulating. A BMW representative announced in March 2018 that the fabled three letters – CSL – would return as a replacement for future GTS vehicles "that are appropriate to get a CSL."
Only a rear-wheel drive is expected to be available on the M4 CSL. That makes sense, given it's exactly what aficionados would expect from a stripped-down performance coupe and the first CSL in nearly two decades. There had been reports that BMW might offer xDrive as an option, but it now appears that this will not be the case.
BMWBLOG reports that the M4 CSL will only be available with automatic transmission. It's possible that the manual transmission can't manage the increased power from the updated inline-six engine, but that's just a guess. The only thing we know is that a clutch pedal in the rebuilt CSL is unlikely.
The 3.0-liter engine is reported to have a significant increase in power over the M4 Competition's 503 horsepower. It's possible that it'll have around 550 horsepower, which, combined with a significant weight drop, will turn the CSL into a true rocket. BMW will remove the back seats as part of a severe diet that will shave off more than 100 kg, according to spy images of prototypes (220 pounds).
According to BMWBLOG, the M4 CSL will be unveiled this spring, and just 1,000 units will be produced, with the majority destined for the US. In 2023, BMW is expected to release a lower-cost M4 CS with an M3 CS. Of course, the first-ever M3 Touring production model, along with the new M2, will be available before the end of 2022.
Since we're on the subject of M cars, the production version of BMW's crazy Concept XM, which features a plug-in hybrid V8 with roughly 750 horsepower, will debut in the second part of the year. According to spy pictures, the X5 M will be facelifted this year, following a minor upgrade to the M8 lineup last month.
According to the former BMW M CEO, Markus Flasch sat down for an extensive interview with Auto Motor und Sport, and one of the subjects discussed was the M4 CSL. When asked if he would confirm the M4 CSL, the man who oversaw the M division for three years and is now in charge of the large car division called it an "open secret."
The M4 CLS will be "far more scaled down" than the M2 CS and M5 CS, he said.
He, further stated that the "four-seat configuration [of the M2 CS and M5 CS] will not play a part." And it was recently demonstrated when a stripped-down M4 CSL was discovered. In comparison to the "normal" BMW M4 and M4 Competition, Markus Flasch also hinted at a weight drop of roughly 100 kilograms (220 pounds).
Sign up for Newsletters
Subscribe to our newsletter and never miss an update on the latest tech, gaming, startup, how to guide, deals and more.
It looks like your email address is incorrect. Please try again. You are already subscribed with this email. Please try with another email. Thanks for subscribing! Sorry, an unknown error has occurred. Please try again later.Weekly RoundupDaily RoundownBMW Car News
Yusuf is an aspiring Journalist and Health law expert with a special focus on technology innovations. He is a guest writer at Qwenu and Deputy Editor-in-chief of Gamji Press.
Advertising on TechGenyz delivers results. Build your brand, increase website traffic, generate qualified leads, and drive action with our audience. Select the perfect advertising solutions for your brand.