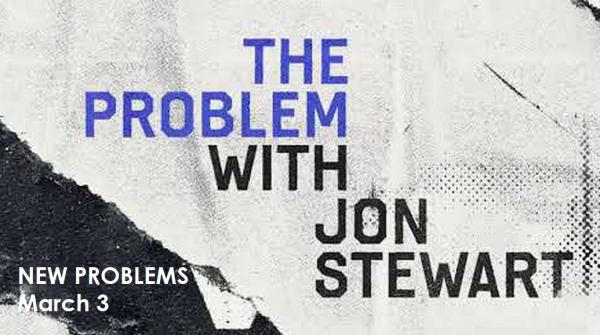 Today Apple TV+ released a sneak-peek at the new episodes of the Writers Guild Award-nominated series "The Problem With Jon Stewart," which will return in a new weekly format, beginning Thursday, March 3, along with the series' official companion podcast.
In this teaser video, Stewart is back in front of a studio audience sharing laughs, jokes and most importantly "problems," as he tackles the stock market and Robinhood and speaks with SEC Chairman Gary Gensler, giving viewers an idea of what's in store this season.
The weekly companion podcast, recently nominated for an Ambie Award for audio excellence, expands the conversation from each series episode, featuring staff writers from across the show who have conversations with activists in the space, share facts on the issue, and of course, bring plenty of jokes.
"The Problem With Jon Stewart" is hosted and executive produced by Stewart through his Busboy Productions.