Amazfit has now taken the #3 spot in the global smartwatch market in 3Q2021, fending off other OEMs such as Huawei and Garmin with an 89% growth in shipments year-on-year. It has also reportedly accrued 27.8 million shipments in total for the year so far, and now counts itself the most popular brand in the Italian and Spanish wearables markets.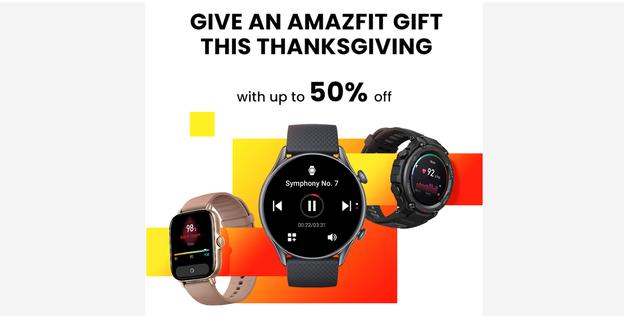 The Zepp Health subsidiary also now projects that it will keep on doing well into 4Q2021, thanks to promotional events such as Black Friday. To that end, it has arranged a sale from its US webstore, which runs from now until November 29, 2021.
It involves the T-Rex Pro, which is now US$40 off its normal $180 price, as well as the GTR 2e, which is now just $98 as opposed to $140 as normal. The latest GTS 3 and GTR 3-series wearables have no such discounts, although Amazfit is offering a pair of its PowerBuds free with each purchase of one of its new flagship smartwatches during the event.