Activity tracking doesn't need to be expensive. The latest generation of fitness wearables offers a wide range of different features to choose from at incredibly reasonable prices. Also, with so many companies releasing 2nd and 3rd generation trackers, the older devices are becoming cheaper.
While these wearables may not track everything, with some shopping around you may be able to find one that fits your needs. As technology progresses, prices will continue to come down and the feature-sets to improve.
Jump to
Xiaomi Mi Band 4 | Letscom Fitness Tracker HR | Fitbit Inspire | Huawei Band 4 Pro | Moov Now | Misfit Ray |Garmin Vivofit 4 | Withings Go
---
Mi Band gets the basics right and with its lightweight, slick, water-resistant design, looks good enough to wear during the day, in the office or for an evening function.
The look of the fourth generation tracker is very similar to that of its predecessor, with a module that can be removed from the strap. However, the wearable comes with a full colour AMOLED display this time around. It is also larger now measuring 0.95-inches versus the 0.78-inches of its predecessor.
In terms of functionality, the Mi Band 4 keeps tabs on the fitness basics and heart rate. You get 6 different sports modes to tap into, including running, outdoor running, exercise, cycling and walking. The wearable is rated 5 ATM for water-resistance, so swimming is also on this list.
There are some non-fitness functions, too. This includes the ability to see smartphone messages and Caller ID from your smartphone, and an option for muting calls. There are also functions for checking the weather forecast and turning off the alarm. The fitness tracker has awesome battery life and can stay on for up to 20 days between charges.
Read more
Amazon*
---
Do a search on Amazon in the United States for the best selling activity band and a surprising name tops the list – LETSCOM Fitness Tracker HR. The company is clearly not as well known as Fitbit, Garmin or Xiaomi, but its products offer many of the same features at a fraction of the price.
It's all there – steps, distance, calories, sleep, activity tracking, smartphone notifications. You even get Connected GPS for more detailed tracking and a map of your outdoor exercise. Mind you, the accuracy is not as good as you'd get if you were to purchase a mainstream brand product. But these options sell at 2 or 3 times the price.
In our review we note that as an entry level device LETSCOM Fitness Tracker HR is perfectly adequate. The fitness band looks good, it's lightweight, it feels comfortable on the wrist and it has a multitude of features.
Review
Amazon*
---
The Fitbit Inspire range was launched earlier this year. There are two devices to choose from, a non heart rate variant, and a variant with a heart rate sensor. The first fits in the budget wearable category, the second is better but a bit more pricey.
Inspire is a direct replacement for the Alta. The device also makes the Flex 2, Zip and One trackers a thing of the past. The fitness band looks good, it's water-resistant and comes with a couple of different ways in which to wear it.
You'll be covered as far as fitness tracking essentials go, and the thing uses Fitbit's tried and tested smartphone app to deliver the info. But remember, the tracker doesn't go much beyond basic steps, distance, calories, sleep and exercise data.
If you can afford to pay an extra $30 or so, it might make sense to go for Inspire HR. You get heart rate monitoring, better exercise tracking, more detailed sleep stats, Cardio Fitness Score and more.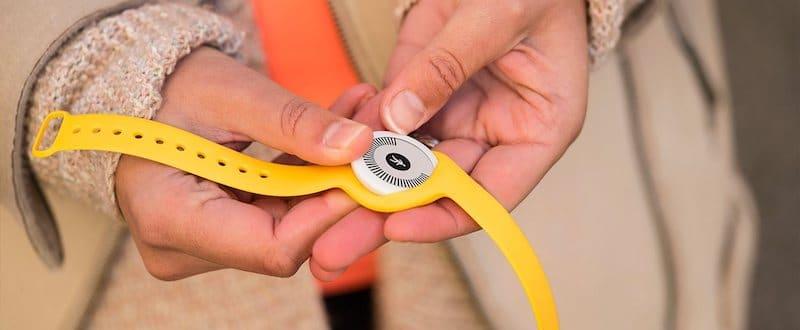 Review
Amazon*
---
This low cost wearable goes way beyond the basics when it comes to keeping tabs on your fitness. For the price, it's actually one of the most feature-packed activity trackers you can buy.
You'll find a continuous heart rate monitor, along with a Breathing Coach to help you destress and even PulseOx. Other advanced features include info on light, deep and REM sleep stages, and an on-board GPS sensor so you can track your workout routes without your phone. The thing also dishes out training stats including VO2 max and recovery times.
In terms of design there's a an 0.95 inch AMOLED color touchscreen with 120 x 240 pixel resolution, encased in a soft silicone strap wristband. This measures 45mm (span of main body) × 19 mm (width) × 11 mm (maximum thickness of the main body). The whole thing weighs only 25 grams and is water-resistant.
Battery life is excellent. This multi-sport fitness tracker will last up to 12 days between charges, or a full month in standby mode.
Read more
Amazon*
---
This fitness tracker aims to teach you the concepts of a healthy life. The truly novel feature of the Moov is its real-time coaching feedback. At the moment, the gadget is pretty much out on its own for what it can do. It keeps tabs on your movements, analyzes them and gives you a comprehensive report on how you are doing, after, as well as during the workout.
The predecessor model was designed only for workouts so was not meant to be used as a standard activity tracker. In contrast, the Moov Now is designed for all-day use and will measure your activity level and active time, in addition to automatically keeping tabs on your sleep at night.
Read more
Amazon | Moov*
---
Ray is an activity tracker made from aircraft-grade anodized aluminium that moves away from the circular shape that Misfit is well known for. Rather than many LEDs, there is only one which displays different colours to alert you to text, call and other notifications from your phone.
The fitness tracker is designed to be worn alongside a watch. The cylindrical body measures 38mm long and 12mm in diameter. Ray is extremely customizable and can be attached to a number of different accessories allowing you to wear it on your wrist or around your neck. It can even be tied right into your sneakers.
Amazon*
---
What Garmin hopes will distinguish Vivofit 4 from the competition is its awesome battery life. The tracker – which sports an always-on sunlight-visible, transflective 8 color memory-in-pixel (MIP) display – will keep going for a full year, no charging required. When it comes to battery life, it doesn't get much better than that.
Apart from that, the gizmo is swim and shower safe and features a sleek, comfortable band. The lightweight device keeps tabs on your steps, distance, calories and sleep, but not on your heart rate. There is a move bar, auto-recognition for activities plus you also get some basic non-fitness features.
Read more
Amazon*
---
This circular little wearable fits squarely in the budget fitness tracker category. It was designed to assist just about everyone in embracing activity tracking.
You'll find an e-Ink screen that shows activity and functions as a watch on demand. This type of screen has the benefit of not draining the battery even though its on all the time and legible in bright sunlight. In fact it will keep going for 8 months before a change of the coin cell battery is needed.
A user's progress is displayed via 88 segments with the middle icon switching from a stick person to a star when your daily goal is achieved. When you press on the center of the display the tracker will switch to a standard watch display.
There is automatic 24/7 activity tracking for walking, running, swimming and sleeping, as well as recognition of a variety of daily activities. At night, Go can distinguish between light and deep sleep cycles to give you a better understanding of your sleep patterns.
You can choose from one of five colours – black, blue, green, red or yellow. The device can be worn on the wrist, the pocket, the belt or the shoe.
Read more
Amazon | Withings*
---
Like this article? Subscribe to our monthly newsletter and never miss out!
*Disclosure: We are a review site that receives a small commission from sales of certain items, but the price is the same for you. We are independently owned and all opinions expressed here are our own. See our affiliate disclosure page for more details.