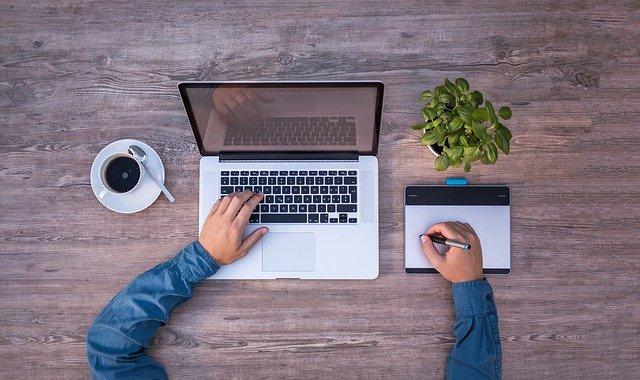 For graphic designers, their favourite software might just be the second language that works as an extension of their artistic abilities. A charismatic designer can make a visual treat out of Microsoft Paint as well, but the right software with intuitive control and flexibility can make all the difference.
Updated versions of powerful fully-featured programs are a must for professional graphic designers. On the other hand, premium software can be quite costly and some may not want to invest so much. Thus, balancing budget-friendly options with premium-level features is the key.
Here are our top picks for budget-friendly graphic design software you can choose from.
Adobe Illustrator
If you are searching for the best graphic design software for vector drawing and editing, you might not need to look further than Adobe Illustrator. It is compatible with PC, Mac and even iPads. Illustrator is part of Adobe Creative Cloud. This software needs a subscription, either for Illustrator alone or Adobe's full suite of creative apps including Photoshop and InDesign.
Adobe Illustrator stands as that industry-level software that still offers time-saving AI features and the most powerful range of tools for vector editing. It lets you create anything from illustrations to logos, with a stash of features and shortcuts to help speed up your workflow.
Adobe Photoshop
Photoshop is easily the most known graphic design program for basic to advanced level editing. From basic cropping of images to more complex raster designs, when it comes to image manipulation Photoshop can do it all. Photoshop is well known for the classic features like the pen tool, masks and layers and the recent addition of cool trick tools such as the frame tool for easy masking and a new content-aware fill workspace.
Photoshop has a rich set of drawing and typography tools with a slick interface with a lot of help. But the premium assets for Photoshop aren't cheap and the interface can be overwhelming at times. Still, this is a decent option for any kind of professional graphic design.
Visme
Visme is an online design tool going above and beyond basic design capabilities, without you taking the hardship of learning yet another complex software. There are hundreds of templates to pick from 40+ categories - from infographics and presentations to press releases and reports. Its easy drag-and-drop editor lets both businesses and individuals create interactive and quality visual content. Visme can bring the content to life with advanced animation and interactivity features.
Canva
Canva can be a starting point for anyone with no prior design knowledge at all, looking to create something as a non-designer. It offers a wide selection of templates, images and fonts, some free or purchasable. A lot of non-designers are using Canva because it offers uploaded work of designers to non-designers for a fast and brief project with very little wastage of time or work.
Designers need not be bothered by small scale works, as non-designers can create something they require in a short time by following the step-by-step tutorial. It won't offer the customization potential of Adobe Illustrator or Photoshop, but it's a great alternative for beginners.
Affinity Designer
Affinity Designer is a pro-level competitor of Adobe Illustrator - with zero subscription required. It is fully featured with a familiar and intelligent UI, containing extremely responsive tool interactions. Affinity Designer is easy to use and quite similar to Adobe Illustrator, but it can't match Illustrator's ease of use. Still, its zero-cost perk has made it a top favourite for free users. This software is especially suitable for those in the early stage of their design career. Affinity Designer provides a graphic designer app for iPads with the same features as the desktop version.
Vectr
Vectr is a free graphic software that can be used for vector graphics. It is available both online and for desktops. It comes with an easy to use platform that can be used to create any 2D graphics. It can be used for business cards, logos, brochures, posters and many more. It comes with a detailed guide that assists on how to use the program and is suitable for basically desktop platforms, including Windows, web browsers, Linux, Mac and Chrome OS. Due to being free and very easy to use, it is a go-to software for newer graphic designers.