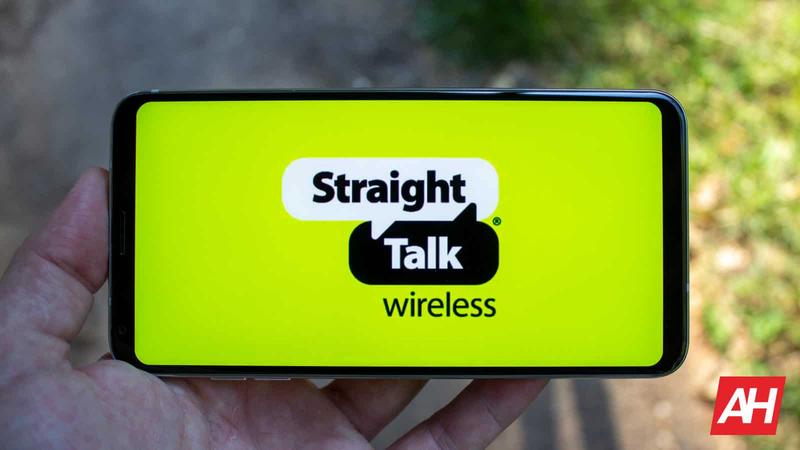 Android News / What Is Straight Talk? Everything You Need To Know
By Alexander MaxhamDecember 06, 2021Advertisement
Straight Talk is a wireless carrier that you may or may not have heard of. It's an MVNO, which runs off of some of the bigger wireless carrier's networks in the US. But it does offer much cheaper prices compared to AT&T, T-Mobile, and Verizon. It offers no-contract plans, as well as unlimited data. Making it a pretty impressive alternative to the larger networks.
Here's everything you need to know about Straight Talk.
What is an MVNO?
An MVNO or Mobile Virtual Network Operator is basically a wireless carrier that does not own the network that it runs on. We see this a lot with carriers like Straight Talk, Google Fi, Simple Mobile and others. Basically, the company buys access to these networks at wholesale prices, and is thus able to pass along the savings to its customers.
Advertisement
That is why you might see Straight Talk offer a much cheaper plan compared to Verizon.
What plans does Straight Talk offer?
Straight Talk offers a ton of different plans. But the most popular one is its Unlimited plan for $45 per month. This offers Unlimited data, unlimited texts and calls. With calls to Canada and Mexico being included. It also includes a 5GB mobile hotspot.
If you need unlimited data for Canada and Mexico, then you can get the Ultimate Unlimited for $55/month, which offers all the same features as the Unlimited plans. It just adds unlimited data while you're in Canada and Mexico.
Advertisement
There's also the Unlimited International plan, which includes international calling. With unlimited talk, text and data. This plan is $60 per month.
The highest-end plan from Straight Talk is its Platinum Unlimited plan which is $65/month. It offers Unlimited data, text and calls. As well as international calling, and HD Video Streaming. The HD Video Streaming is not available on other plans, you'll be stuck with SD or 480p streaming.
There are plenty of other plans, since Straight Talk does offer data add-ons, as well as home phone service.
Advertisement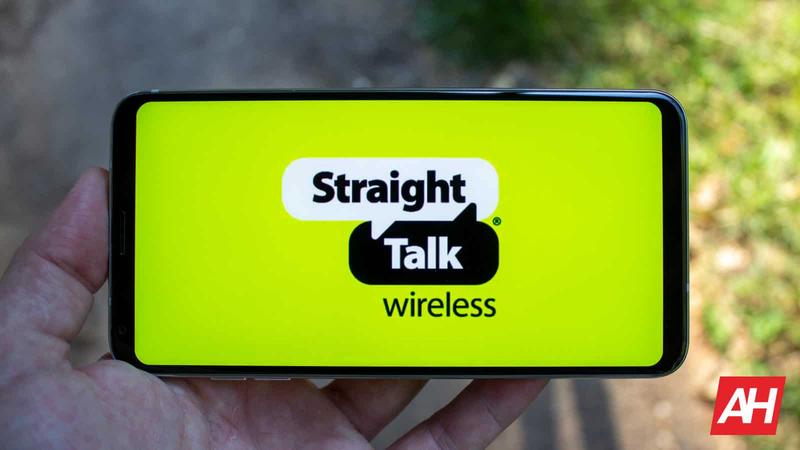 Keep in mind that Straight Talk may limit your speeds once you hit 60GB. Which is not too shabby actually. A lot of the bigger carriers will limit your speeds at 50GB. But keep in mind that since it is an MVNO, it may in fact slow down a lot sooner. Since Straight Talk won't be the highest priority on Verizon, AT&T or T-Mobile's towers.
What phones does Straight Talk sell?
Straight Talk does sell smartphones, but they are generally older, or mid-range/low-end smartphones. The reason for this is because it does not finance its phones. Though, you can finance it through PayPal at checkout. But the traditional 24 or 30 month financing plans are not available at Straight Talk. That is part of how they are able to keep prices down.
Currently, Straight Talk has a lot of popular phones. Like the iPhone 13 Pro for $999. Or the Samsung Galaxy S21 Ultra for $1199.
Advertisement
Straight Talk does offer about 70 different smartphones on its site. But you can also buy an unlocked phone from Apple, Samsung, Google, OnePlus and other phone makers and use it on Straight Talk. You'll want to make sure it is compatible with Straight Talk though.
Can I bring my own phone?
Yes. Yes, you can bring your own phone over to Straight Talk.
You can click here to get started on making sure that your phone is compatible. Basically, it needs to be SIM unlocked, and support one of the networks that Straight Talk uses.
Advertisement
After you are able to confirm that your phone is compatible with Straight Talk, you'll be able to choose a plan and get your SIM card. Now if you don't want to wait for it to be shipped, you can also get a Straight Talk SIM from Walmart, today.
How is Straight Talk's coverage?
Straight Talk's coverage is pretty impressive. That is because it has MVNO deals with AT&T, T-Mobile and Verizon. So basically anywhere in the US, you'll have access to Straight Talk's network.
Advertisement
Now, the only real caveat here, is what phone you're using and what SIM card it needs. That is because not every Straight Talk SIM card works with all of these networks. Some only work with Verizon or with AT&T. Obviously, you'll likely get the best coverage with a Verizon SIM versus a T-Mobile or AT&T SIM.
What networks does Straight Talk use?
As mentioned before, Straight Talk works on AT&T, T-Mobile and Verizon. But there are specific Straight Talk SIM cards for each of those networks. So no matter what carrier you're coming from, as long as your phone is SIM unlocked, it'll work on Straight Talk.
Is Straight Talk owned by Verizon?
Technically, yes.
Advertisement
Straight Talk is a subsidiary of Tracfone. Which you may recognize from seeing in all types of stores from dollar stores to Walmart. Tracfone has a number of different MVNO's under its umbrella.
Verizon announced it was acquiring Tracfone in September of 2020. And just recently, that deal was made official. So Straight Talk is technically owned by Verizon, but it's unclear what changes Verizon may have for Straight Talk following the acquisition. But we wouldn't expect much to change at Straight Talk. However we could see them drop support for AT&T and T-Mobile once their current MVNO contracts expire with those networks. As Verizon could want Straight Talk to only use its network. As well as other Tracfone carriers.
Should I switch to Straight Talk?
The big question, is whether you should switch to Straight Talk. Well, that's really up to you. If you do a lot of traveling, then staying with Verizon or T-Mobile might be a better option. As your data won't be slowed as often, and you'll get faster data too. But if you are working from home, and don't leave the house much, then getting Straight Talk's Unlimited plan for $45 per month might be the move.
Straight Talk is a really nice alternative to the much larger wireless carriers out there. And the fact that it uses their networks is a big deal. As you won't need to worry about losing out on coverage. The only real difference is potentially the speeds you might get versus the big guys.
Share this page
Copyright ©2021 Android Headlines. All Rights Reserved.
This post may contain affiliate links. See our privacy policy for more information.More Tech News
Related Articles
Phone Comparisons: Samsung Galaxy S21+ vs Samsung Galaxy S21 FEThe Samsung Galaxy S21 FE launched recently, and many of you are probably wondering if…By Kristijan Lucic · January 21, 2022 Top 8 Best M.2 NVMe SSDs For The PS5 – Updated January,…The PS5 finally has support for the expandable storage via SSDs, and we've put together…By Justin Diaz · January 21, 2022 How To Unsend The Gmail Email That You Really Shouldn't Have SentWe've all been there. You type out what you think is a great email at…By Daniel Golightly · January 21, 2022 Alexander MaxhamHead Editor
Alex has written for Androidheadlines since 2012 as Editor of the site and traveled the World to many of the biggest Smartphone and Technology events. Alex has a background in Technology and IT and Deep Passion for Everything Android and Google. His specialties lay in Smartphones of all budgets, Accessories, Home Automation and more. Contact him at [email protected]
View CommentsPlease enable JavaScript to view the comments powered by Disqus.