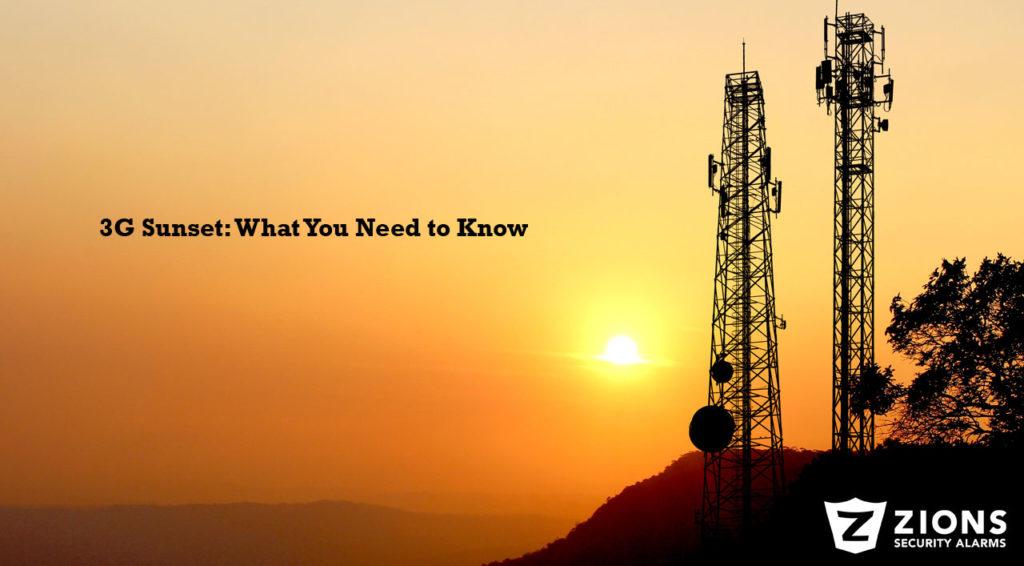 Imagine: You're stuck on the side of a lonely road with your fuel gauge on "E," or you've just been in an accident. You press the emergency button on your overhead console, expecting to talk to someone who can help ... and nothing happens.
That's a real possibility for millions of car owners whose vehicles use telematics systems to send emergency alerts. It will also affect those who get navigation data, download information for their onboard Wi-Fi hot spots or enjoy concierge services.
Many of those telematics systems rely on 3G cellular networks, which will be shut down by telecommunications companies in 2022. At least one is expected to be shut down as early as February. This closing of cellular networks is called the 3G Sunset, and some automakers are doing more to protect their customers' connectivity than others.
While you may be thinking, "I just bought my new car in 2021, and this only affects older cars," you may be surprised. The shutdown will affect any vehicle with a 3G data modem, including some 2021 cars, trucks and SUVs.
Let's look at the 3G Sunset, and what you can do to minimize the effects it will have on your car's ability to communicate.
What Is the 3G Sunset?
Over the years, cellular communications technology has evolved, becoming more reliable, with faster data transfer and more capacity. With 5G, or fifth-generation, cellular technology now becoming the standard, telecommunications companies plan to shut down their 3G, or third-generation, networks. When they don't have to maintain the old technology, they can use the former 3G frequencies to expand their 5G bandwidth.
At least one 4G LTE network is also expected to be shuttered in 2022.
According to the FCC, the 3G networks are expected to go offline on the following schedule:
Other cellular companies that rely on AT&T, Verizon and T-Mobile for their networks will see similar shutdowns.
Whether you realize it or not, many of the connected items we use in our everyday lives still operate on 3G networks. Many connected medical devices (such as pacemaker monitors and CPAP machines), home security systems and vehicle connectivity systems rely on 3G technology. Even some ankle monitors used in the criminal justice system employ 3G technology.
Why Does the 3G Sunset Affect My Car?
The 3G Sunset affects your car because many vehicle connectivity systems use 3G networks. They include crash notification systems, concierge services, connected traffic and navigation, remote unlocking and start, data for Wi-Fi hot spots and more. Data functions will still work in some cases, but voice functions will not.
Unlike smartphones, which get refreshed technology on product cycles as short as a year, cars have much longer product cycles. Years can pass by the time a car's technology is developed, certified for use and installed in a vehicle. That same technology is generally used until the vehicle is redesigned, which can be a half-decade or longer.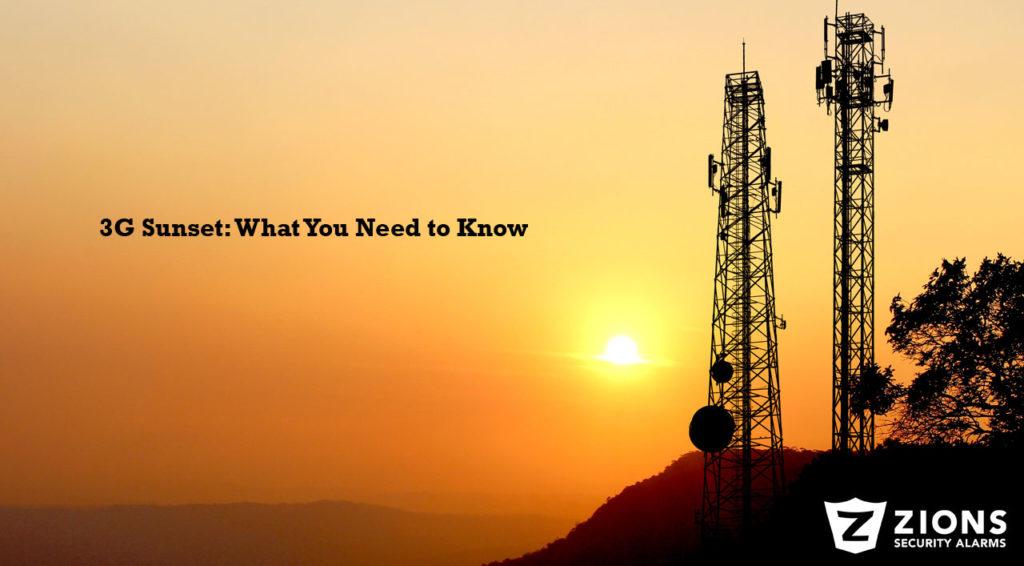 That's why the 3G Sunset just doesn't apply to older vehicles. Some vehicles built as late as 2021 still feature 3G modems that supply data to various systems.
What Won't My Car Be Able to Do?
What your car will and won't be able to continue to do depends on the technology it uses, the automaker's plans whether it will offer updates and whether you apply any available update on time.
Vehicles use connectivity in several ways. Depending on the automaker, they can rely on 3G networks for:
I didn't know how to ride a bike until I was 12 but I could do hella tricks on a razor scooter I was the bro

— Kandí Tue Oct 27 21:29:45 +0000 2015
Of course, not every car will lose all of these functions the moment its 3G network is cut off. Various automakers rely on different technologies and use different cellular system providers. In some cases, the systems can be updated, while you'll lose the capabilities forever in others.
"But I Prepaid for These Services" or "They're the Reason I Bought My Car"
While it would be great if the 3G networks could live on forever, the 3G Sunset is entirely out of automakers' control. It's in the hands of the telecommunications industry and cell phone providers, who need to use the bandwidth the 3G Sunset will open up to provide more room for 5G networks.
John M. Vincent / U.S. News & World Report
That might not be an acceptable answer to drivers who saw services such as OnStar, HondaLink, Lexus Enform or Toyota Safety Connect as a reason to buy.
However, how each automaker is addressing the problem is within their control. Their responses are surprisingly uneven, with a few automakers simply throwing their arms in the air and coldly telling customers, "tough luck." Some carmakers are providing software updates, while others are offering updated hardware. We'll look at options for shoppers who will lose connectivity in a moment.
Can I Update My Car to a Newer System?
The short answer is, "it depends." It seems that every automaker is approaching the issue differently. For some, including owners of many Honda and Acura vehicles, automakers have already pushed out software updates over the air, and drivers just need to let the updates install.
It is critical that you install any updates before the 3G networks shut down. Vehicles use their 3G modems to download the software, and they won't be able to once there's no network to use.
In other cases, you'll need to visit the dealer to have updated hardware installed or a software patch applied. The updates will allow the vehicles to use a newer technology to stream data.
Some automakers, most notably Toyota and Lexus, are not offering their customers any path to continue to receive connected services (short of buying a new car). Many Toyota and Lexus models, including some that are only a couple of years old, will lose their Toyota Safety Connect or Lexus Enform Safety Connect at the end of October 2022. Some Audi models will lose their telematics as early as February.
Four Stellantis brands (Dodge, Chrysler, Jeep and Ram) are following a different path for many of their affected vehicles by converting continued access to a paid service. With partner T-Mobile, they're offering a 3G to 4G upgrade device that plugs into compatible vehicles' OBD II port. It's only available to customers who subscribe to the Uconnect Access plan. The device is $120, and there's a monthly fee of $9.99 to $29.99, depending on your data usage.
You need to contact your dealer's service department or the manufacturer of your vehicle to determine what options, if any, are available. You must do so before you lose connectivity, as your options may be more limited once your car can't receive over-the-air updates.
What if I Can't Update My Car?
If your car cannot accept a 3G to 4G upgrade, you will lose some of your telematics features with no way to replace them. However, your smartphone can replace some features.
Features connected to specific vehicle functions – including remote lock/unlock, remote engine start and service tracking – will be difficult, expensive or impossible to replicate.
Others, though, are remarkably easy to replace. The Google Personal Safety App, for example, provides car crash detection and emergency services notification. It's available on many Android smartphones. Apple is reportedly working on similar technology for iPhone and Apple Watch users.
The OnStar Guardian app provides mobile crash response and roadside assistance as part of a $15 per month subscription that's available to drivers of any vehicle, not just General Motors models.
You can replace your connected traffic and navigation services by replacing your vehicle's infotainment head unit with an aftermarket option that supports Android Auto and Apple CarPlay. Doing so also gets you Waze, which provides real-time crowdsourced traffic and road conditions. Many aftermarket options support Amazon Alexa and its connected services.
Your car's onboard Wi-Fi hot spot is easy to replace by simply using your smartphone to supply the data connection. There's a good chance it operates on the much-faster 5G cellular network and can act as a Wi-Fi hot spot for passengers using other mobile devices, such as tablets and e-readers.
More Shopping Tools From U.S. News & World Report
There's a way to stay current with the latest technology for a fraction of the price of buying a new car. When you lease a new vehicle, you'll get an up-to-date model with the latest safety and connectivity features, and you only have to pay for the depreciation that's expected to occur during the lease term (plus taxes and fees).
Our lease deals page is the place to find lease offers with low monthly payments and little due at signing. Shoppers looking to buy should explore our purchase deals page, which showcases the best financing and cash back offers in the marketplace.
Any new-car buying adventure starts with finding a vehicle that meets your needs and budget. Our new car rankings and reviews are designed to answer the questions car shoppers have when they're in the market for a new car, truck, SUV or minivan.
An easy way to save some cash on a new car purchase or lease is by taking advantage of the U.S. News Best Price Program. It connects shoppers with local dealers, offering significant savings with pre-negotiated prices, home delivery and online sales options.
No car purchase or lease is complete until you cover your ride with the right auto insurance. Our guide to car insurance shows you the cheapest auto insurance in your state, money-saving car insurance discounts and the right coverage for your needs.