Have you heard the story - The Emperor's New Clothes? No one believes, but everyone believes that everyone else believes. This is how things manifested for the team at Soter Analytics; a technology company that develops wearables and AI products for manual material handling safety in the workplace.
Without using real names, here is the story of how it happened...
Paul works at a large warehouse distribution centre in the US. He is responsible for the safety of his team and implements ways to keep his workers engaged in their own well-being. Using wearable technology and data collection for their musculoskeletal safety has been part of his long-term strategy to track progress, find risk areas and enable individualized safety and autonomy for working injury-free.
The choice to use Soter wearables has been a great solution for Paul and his team. A powerful lens, magnifying risk areas and producing risk data of various elements for safety control.
The small sensors worn on the collar or on an armband on the upper arm, alert the worker when they perform a movement with incorrect posture. The technology is linked back to an app that collects movement data, provides tutorials and personalized improvement programs to assist workers to move better and updates management with data insights collected from the sensors.
Over time, during the project, however, he came across one flaw that tended to result in increased effort on his part and decreased results. Not the desired outcome by any means.
We've all heard of the 'shiny object syndrome' where attention is focused on something new, but no sooner, gets set aside as novelty wanes. He found his workers were very involved and motivated during the initiation of each program but after a week or so, the engagement rate decreased as they increasingly forgot to put on their wearable before a shift.
A wearable is hardly effective if not worn!
What surprised the team at Soter Analytics, despite their consumer-oriented strategies to keep their customers comfortable to provide honest, non-coercive feedback, they missed this one piece of very important information - companies were struggling to keep their workers motivated to continue to remember to wear the product daily.
"It felt like we'd finally been told we were actually not wearing clothes!" said Matthew Hart, Founder & CEO. "We pride ourselves on user-centric design, and of course, love good feedback, but it's the juicy stuff that makes us grow as a company and achieve goals to help our customers achieve theirs. This gap in our feedback model initiated new channels to help keep track and not be ignorant to really important critique."
With the approach that product success works in symbiosis with how feedback is integrated into the design process, they began to log all customer conversations and implemented a "Customer is Instructor" mentality. Clients were given the attention like that of co-creators and treated as a part of the team, with all user stories reviewed and fed into a process alongside the product development planning.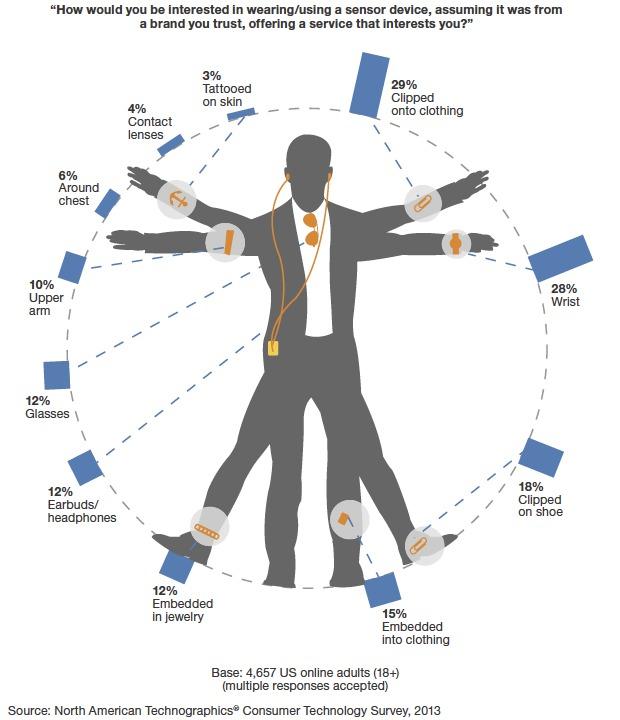 Soter Analytics is one of the few large players in the ergonomic tech game for material handling. All highly advanced technology companies provide similar products that measure movement and give valuable insight to the wearer via feedback and through the collected data for the organization. One thing they all have in common however is that all the wearables need to be put on by each worker before a shift.
Once Soter Analytics began to realise the pain point their customers were having, which was decreasing the desired outcomes - they adapted their product to meet customer needs for best results.
The'Soter SmartFix'adapter was developed.
An attachment that can be individually designed for each organization for any piece of existing personal equipment that workers use daily. The Soter SmartFix allows the Soter devices (with their 30-day battery life) to be connected to any equipment and not have to be removed until the desired length of the program is completed, thus removing the weak point!
Referring back to Paul's organization – the large distribution centre that was mentioned earlier – the piece of equipment the workers use every day is the headset. Now, Paul not only eradicated his problem of engagement, but his workers also feel as though something is missing when they don't have their sensor advising if they are at risk of injury.
Furthermore, alongside the fastened wearable, Paul chose to enable the Soter'gamification'option of the solution adding fun exciting games linked to their signature SoterCoach app. Highly engaging game mechanics such as points, levels, rewards and stories to follow, with frequent incentives to compete or progress, are just some of the features.
The games encourage, inspire, and motivate his workers to move correctly and safely.
Gamification is all about tapping into the emotions that motivate us –technological assistance supporting a humanistic approach.
For the past year, Soter Analytics have been working with one of the UK's leading gamification experts. The project involved understanding the reasoning and psychology behind user perceptions, defining target behaviors and developing player type strategies - all to create long-lasting positive movement behavioral change.
Over the last 4 years, Soter has been supplying multiple organizations globally, and thousands of workers with technology solutions for material handling safety.
Their technology has exponentially grown, analysing data over 50 times per second across several different data points that are transformed in real-time to useful information (events and stats on angles). They track all significant back and shoulder movements collecting thousands of hazardous events as well as safe events each day.
Matthew Hart, Founder & CEO and his team are well known for their user-centric and adaptable design features, meticulous customer care, regarding their consumers as part of the long-term improvement and innovation for both parties.
Have you tried Soter at your organization? You won't be sorry; it's a rewarding experience to work alongside the amazing team at Soter!
Learn more and reach out to one of their friendly team members visit www.soteranalytics.com