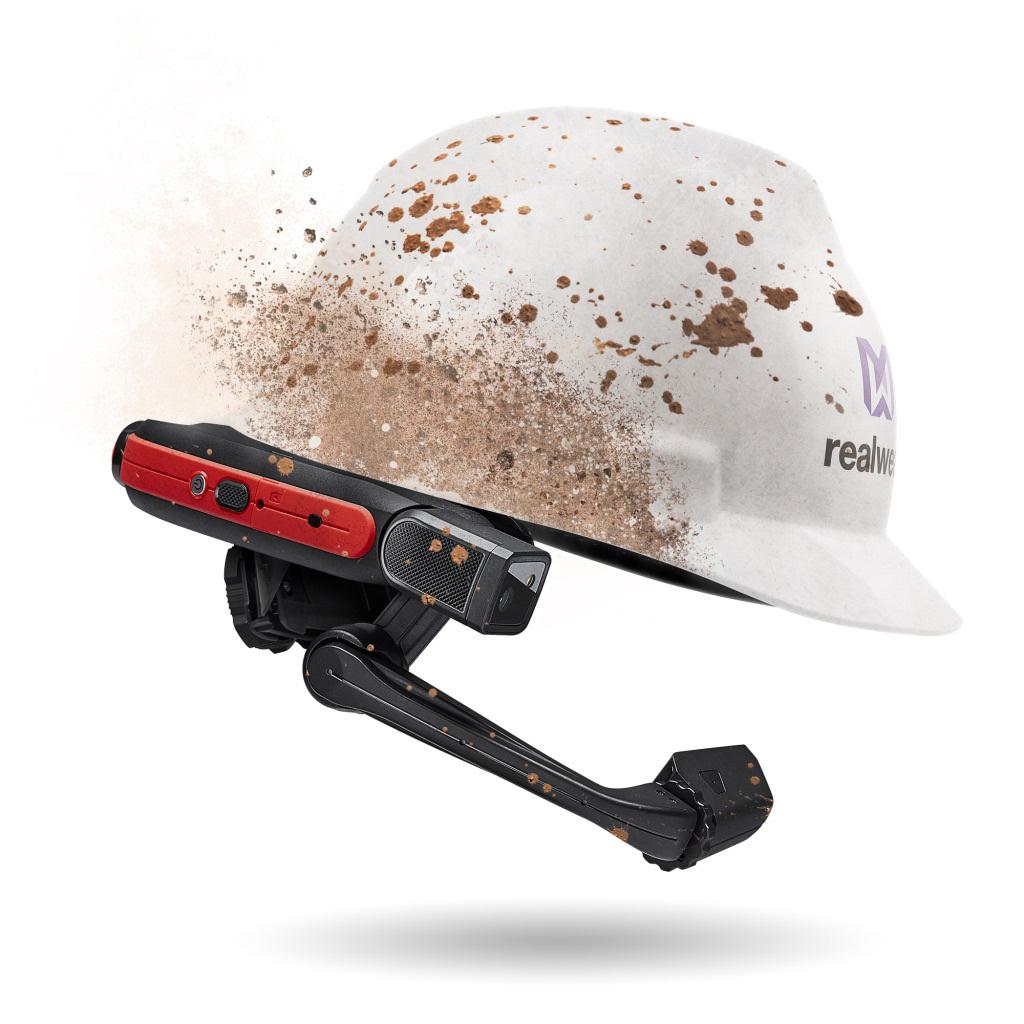 SAN FRANCISCO--(BUSINESS WIRE)--(Zoomtopia) – RealWear today announced that it is working with Zoom to expand the use of its RealWear assisted reality headset devices to frontline workers globally at ExxonMobil.
Field workers will use RealWear devices that integrate with Zoom for a hands-free experience. The RealWear HMT-1Z1 is the leading commercially available head-mounted Android computer certified for use in operating areas (ATEX Zone 1/C1D1). ExxonMobil has been using the devices since 2017, but began using the devices with Zoom earlier this year for remote expert guidance.
"Using Zoom on RealWear is just the beginning of our utilization plan for assisted reality. Future use cases include self-guided work instructions and real-time IoT data visualization to reduce errors and improve quality," said Andrew Chrostowski, RealWear's Chairman and CEO.
"We are pleased to see ExxonMobil's commitment to remote collaboration, leveraging the power of Zoom to extend their frontlines," said John Beckmann, Head of Meetings & Webinars at Zoom. "We look forward to continuing to grow our collaboration with RealWear to engage, empower, and elevate frontline workers around the world."
"There is no substitute for in-person collaboration to support business critical activities, but assisted reality technology helps us collaborate with our teams at the workplace in situations when meeting in person isn't possible or the best answer," said Raymond Jones, Vice President of ExxonMobil's Upstream Integrated Solutions Company. "These technologies will help us innovate and collaborate and transform the way we work on the front line."
RealWear assisted reality devices are the first in the category to integrate the Zoom Meetings client application. Field workers rely on several built-in features, including noise cancellation, full voice control through simple commands, a monocular display, and a front-facing HD camera to capture photos and share live footage with remote experts.
About RealWearRealWear® is the world's leading provider of assisted reality wearable solutions that engage, empower, and elevate the modern frontline industrial worker to perform work tasks more safely, and with increased efficiency and precision. RealWear gives these workers real-time access to information and expertise, while keeping their hands and field of view free for work. Workers use voice-controlled commands – even in high noise environments – to collaborate with remote experts or navigate through workflows.
RealWear offers the only assisted reality wearable solutions fully supported by the world's leading video conferencing applications. RealWear is compatible with worker PPE, purpose-built for industry and enterprise, and features the only "full shift" battery in its category. RealWear is field proven with world-class customers, including ExxonMobil, Goodyear, Mars, Colgate-Palmolive, and BMW, who use it to improve workplace safety while delivering unprecedented ROI.
RealWear is headquartered in Vancouver, Washington in the United States, with local offices in the United Kingdom, Singapore, Germany, Australia, the Netherlands, and Japan, along with a new customer experience center in Dubai. RealWear's number one position was further strengthened with triple (3X) year-over-year growth in 2020. The company has shipped wearable devices to more than 3,000 unique enterprise customers worldwide in a range of industries, including Energy, Manufacturing, Food & Beverage, Automotive, and Telecommunications.
For more information, visit www.realwear.com.
About ZoomZoom is for you. We help you express ideas, connect to others, and build toward a future limited only by your imagination. Our frictionless communications platform is the only one that started with video as its foundation, and we have set the standard for innovation ever since. That is why we are an intuitive, scalable, and secure choice for individuals, small businesses, and large enterprises alike. Founded in 2011, Zoom is publicly traded (NASDAQ:ZM) and headquartered in San Jose, California. Visit zoom.com and follow @zoom.