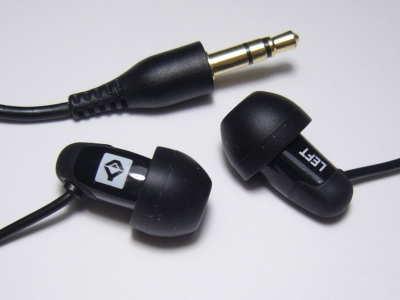 Key Specifications
What are the Jays q-Jays?
The q-Jays are a resurrected, new and improved version of what are in my mind one of the best pairs of headphones of the last decade. You may not have heard of the original Jays q-Jays, but they were quite special.
This new version are better-looking, and quite a lot more expensive at £300. However, they offer a comparable sound personality and a much hardier design that is flat-out clever in several respects.
Jays q-Jays – Design
Back in 2007/2008 the original q-Jays earned attention for being the smallest dual-driver earphones in the world. This new pair is similarly tiny, but the construction is totally different.
The original q-Jays were fragile. These aren't. Having very nearly sending them to an early grave by accidentally tredding on a pair of the first-gen earphones, it's an important change.
Related: Best headphonesWhere the old q-Jays were plastic and used a fairly fragile non-removable cable, the new breed has steel earbuds and a removable cable using a screw-in SSMCX connector. They are still very small, pure-looking things, the earpieces coming across a bit like liquorice jelly beans.
Given the size of the Jays q-Jays, fitting in a removable cable is extremely impressive. It's the sort of thing that might not have been possible 10 years ago.
Small light earpieces make the Jays q-Jays very comfortable, and they include a pair of Comply foam tips as well as silicone sets in the usual small, medium and large sizes. The Jays q-Jays noise isolation is a another neat surprise. Particularly when using the foam tips, isolation is great.
I wore these earphones on a seven-hour flight to New York, and while they won't get close to the Bose QC25 in blocking those low-end engine noises, the passive isolation compares pretty well with larger earphones like the Shure SE535.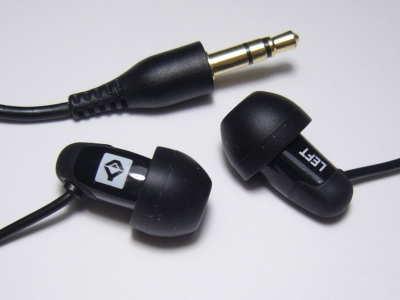 Some of you may find the q-Jays slight-ness disconcerting, though. The cable is just as thin as that of any old £20 pair of earphones, much as it is made of tough kevlar.
There is just a plain cable in the version I'm using, but most places seem to sell the q-Jays with a three-button remote. Jays says it's designed for iOS, Android and Windows mobiles, although functions are going to vary between OSs a little. That likely means the up/down volume buttons will only work with iPhones.
Jays q-Jays – Sound Quality
The Jays q-Jays are dual driver earphones. You don't see earphones this high-end released all that often.
Both drivers are of the balanced armature type. These are renowned for their accuracy and clarity. The more common dynamic type is better at creating big, powerful bass.
Just like the original q-Jays, they sound is the stuff of true hi-fi. The definition of the treble and mids is fantastic. These are earphones that really push loads of detail into your ears, giving music a 3D quality.
Here is a q-jays earpiece with its steel sound filter partly unscrewed. It's a seriously intricate designWhat's so special about the q-Jays is that, unlike something like the Atomic Floyd SuperDarts Titanium, the sense of high-resolution audio reaches down into the mid-range rather than just using bright treble to make the earphones seem conspicuously insightful. In this sense at least, these earphones can compete with much more expensive pairs like the £850 AKG K3003.
Having those mids nailed make vocals and instruments like guitars sound all the more realistic. This is what audio fidelity is really about. The mid-range isn't pushed forwards, which would make vocals and other middy parts in the arrangement seem close to your ears, as it's the treble that has that extra presence. As such, the q-Jays sound profile is slight and delicate, but not to the extent it seems flat-out thin.
The bass is very carefully controlled. It goes deep and delivers punch when required, but like a lot of all-balanced-driver earphones, the q-Jays won't appeal too much too the basshead crowd.
Where these earphones come into their own is with music of the tonal sophistication of 'real' instruments. That can mean orchestral stuff if that's your bag, but singer-songwriter fare works just as well. These earphones are masters of delivering the subtle parts of tone that most headphones can't hope to reveal.
There are some slight issues that you need to consider too, though. The Jays q-Jays no not have the most epic of soundstage. Their sound is intricate, but not downright massive like the RHA T20 or a good open-back pair of full-size headphones.
They may also be a little bright for some of you. The Jays q-Jays treble handling is superb, but its top edge is not softened as it is in so many other headphones. Those same 'acoustic' instruments and vocals that are shown off so well by the q-Jays will also often have treble peaks revealed by these earphones.
Original q-Jays on the left, new ones on the right
For the long-term Jays fans out there, here's Jays CTO Peter Cedmer's take on how this new pair compares to the older one:
"The 1st and 2nd generation q-JAYS use the same kind dual armature speaker but the filter both on between the high/low speakers and in front of the speaker is different and the speaker is optimized for this new housing. This together with the metal vs plastic housing will make them not sound identical. The metal housing is more rigid and stiff causing less distortion for example. We have improved the bass a bit and also the frequencies above 6-7kHz."
Should you buy the Jays q-Jays?
For the last few years Jays has mostly sold lower-cost accessible earphones like the a-Jays. It's good to see the company return to making truly high-end pairs.
As they were the first time around, the Jays q-Jays are something special. Their treble and mid-range quality is excellent, giving them core audio quality better than almost all the stylish full-size headphones you might buy at this sort of price.
Next to the best in their in-ear class, it comes down to a question of taste. The Shure SE535 and RHA T20 have a larger soundstage and the RHAs are more conspicuously powerful. If you're after subtlety and that high-fidelity vibe, though, the q-Jays are hard to beat. It's just a pity they're so expensive. While far classier and much more likely to last a decade than the original q-jays, they are also twice the price.
Verdict
Small size, simple design and sublime sound make the q-Jays very special