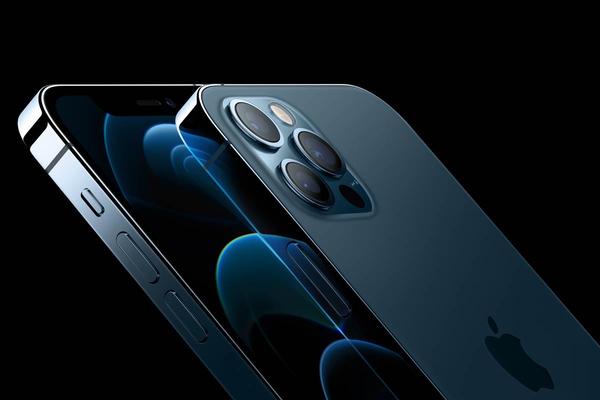 When it comes to stripping beloved features from its products, Apple has form. Perhaps most infamously, the company removed the headphone port from the iPhone 7 (at the same time, coincidentally, as it launched its first wireless AirPods), in a decision it said took "courage".
Apple's latest display of 'bravery' has seen it remove both the charger and earbuds from the box of all four iPhone 12 models, instead shipping them with just a cable. The company has claimed a few reasons for the omission, but it seems pretty much the whole of the internet is unimpressed. We've no doubt the phones will be great, but what use is one of the best camera phones if you can't charge it?
Apple claims that removing the charger and earbuds is a purely environmental move. Not only will it allow for a smaller iPhone box (and for more iPhones to therefore fit in shipping containers), but it also "reduces carbon emissions and avoids the mining and use of precious materials." Apple says these changes will "cut over 2 million metric tons of carbon emissions annually, equivalent to removing nearly 450,000 cars from the road per year". The company also claims that millions of its power adapters are already in people's homes.
Taken on its own, this seems like an admirable decision on Apple's part. But as many users have pointed out, there are a couple of problems. Firstly, in the very same launch presentation , Apple made a big deal of the fact that its iPhone pricing is "the same as last year". Indeed, the iPhone 12 Pro and 12 Pro Max cost the same $999/$1099 respectively as the iPhone 11 and 11 Pro Max. But the latter came with earbuds and a power adaptor. According to The Next Web, bought separately, these will cost the user an extra $38.
And that's not all. Sure, lots of users probably have at least one old power adapter hanging around. But Apple has also made the truly galling decision to swap the included USB cable for a USB-C version. Most people won't have a spare USB-C power adapter, since the only iPhone ever to ship with one was last year's iPhone 11 Pro. It's almost as though Apple wants you to buy a new one.
Read more:
Daniel Piper
Daniel Piper is Creative Bloq's Senior News Editor. As the brand's Apple authority, he covers all things Mac, iPhone, iPad and the rest. He also reports on the worlds of design, branding and tech. Daniel joined Future in 2020 (an eventful year, to say the least) after working in copywriting and digital marketing with brands including ITV, NBC, Channel 4 and more. Outside of Future, Daniel is a global poetry slam champion and has performed at festivals including Latitude, Bestival and more. He is the author of Arbitrary and Unnecessary: The Selected Works of Daniel Piper (Selected by Daniel Piper).
TopicsNewsiPhoneAppleAccessoriesDigital art