So my dear X-Man, let's say hello to the future!
Namita Handa JollyPublished: Gadgets2 min readi
Dear iPhone 8, 8 Plus and X,
I must say iPhone X, you're one 'X' that everyone already loves. I think you might have already shattered some records, including the price ceiling. #XpensiveApplePhone.
Chehra hai ya glass khila hai,True Depth walli baat hai yaha,OLED display walli,Ye toh bata tera face hai kaha
I'm proud of my especially genetically modified sibling. Rishety mein toh hum iPhoneSaat lagte hai, par dus ka dum tumhare paas hai!
There are a few things that I would like to warn you about. You might have an 'edge' over us iPhonewallas, but there is already an 'infinity' of options available in the market and you might have to share their 'screen' space. iKnow we're way too 'glassy' for 'em but it's my duty to inform you. #HumSaatSaatHai!
Let me also tell you, when Tim Cook killed headphone jack, the trolls were meme to us. Unfortunately, the trolls don't understand the business of innovation and renovation. But Tim paaji does. That's why he launched iPhone8 and iPhone8 Plus too! #TheAtthOfRenovation .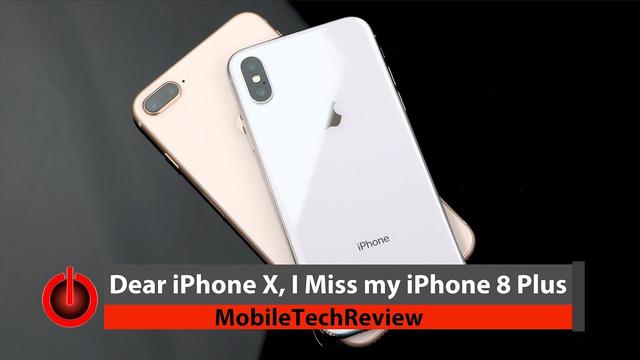 But it's Tim's 'think different' attitude that makes you hatke. He has removed the iconic home button – our soul, ooppps our source. Our asthitva. He just swiped it off, 'cuz we are Xtraordinary, not angutha chhaap.
I'm so sorry iPhone 8 and iPhone 8Plus I completely forgot about you guys. Dhansu dus was the showstopper, and you guys failed to be the 'Apple' of people's eyes. iPhone 8 and iPhone 8Plus, you're the 'renovated child', you're like the appendix in the human body – you serve no purpose whatsoever. iPhone 9 is the 'forgotten middle child' and iPhone X is the 'pampered, favourite child'. And me, iPhone7, is the one who has graduated and finally bagged a job!
So my dear X-Man, let's say hello to the future!
iLove,iPhone7
(#TalkingStalking: Have you ever been stalked? Share your experience with The Quint and inspire others to shatter the silence surrounding stalking. Send your stories to editor@thequint.com or WhatsApp @ +919999008335.)
(At The Quint, we are answerable only to our audience. Play an active role in shaping our journalism by becoming a member. Because the truth is worth it.)
Speaking truth to power requires allies like you.Become a Quint Insider50018005000
or more
PREMIUM
3 months12 months12 monthsCheck Insider Benefits
Loading Comments...
Stay Updated
Subscribe To Our Daily Newsletter And Get News Delivered Straight To Your Inbox.